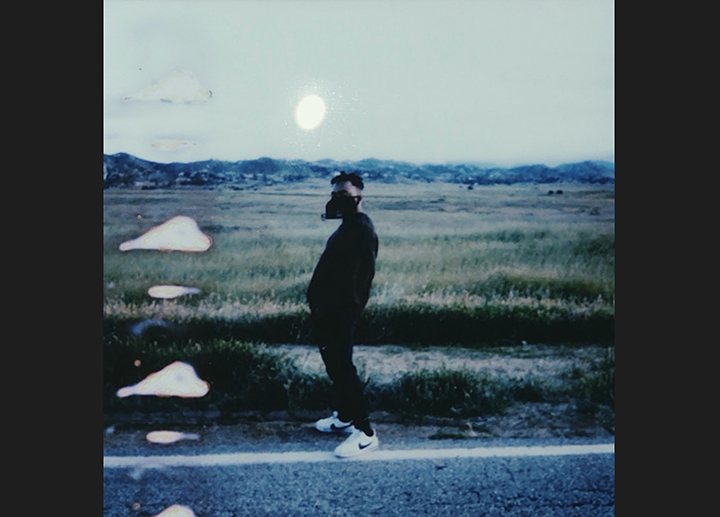 Hip-hop is expressive in nature, able to incorporate different sounds. Saayjaay is doing just that with upcoming EP "Starfall."
Local Riverside, CA artist Saayjaay is bringing a unique dynamic to the hip-hop community with his creative mixture of sounds drawing inspiration from 80's themed pop, 90's rhyme and grime, and modern Trap & HipHop/Rap. With music influences by polarizing artists like The Weeknd, Kid Cudi, and Le Cassette, Saayjaay finds his own stylistic merge of sound to create a new Synthwave sub-genre of hip-hop.
Evolving his craft for 6 years, Saayjaay made his way into the lives of listeners, growing his fan base with the release of buzzing singles like "Pressure" and "Foreign Scandal" and his prolific performance at Goneyard's live music event. Releasing 6 projects to date, including the synthwave inspired "Starfox," Saayjaay's grind has brought him features in publications like local newspaper Press Enterprise for opening up for Joe Moses and on radio platforms like London's "Represent Radio" Station.
Currently Saayjaay is on the heels of dropping his forthcoming 5 track EP "Starfall," after 1 ½ years of composing the body of work. It boasts a new sound for listeners to enjoy with a mix of synthwave and unfiltered lyricism. In the landscape of hip-hop's wave of artists, Starfall is a curve ball that will shake up the industry and renew hip-hop's vibrant and energetic sound. The EP revolves around a depth of emotions, creating images of lost love, broken connections, and Saayjaay's indifference among society. It is an experience to the ear and an awakening of the mind. With upbeat dance sounds like "A.I.R." and "Deathwish" to the dark steady sounds of "LUX Ave" and "Starfall," the content of the project spans a spectrum of subjects.
Saayjaay is an originator, and Starfall is on course to spark change to the industry on March 12th, 2021. Follow Saayjaay to remain current on his music and be sure to get your hands on "Starfall" upon its release.
SoundCloud: https://soundcloud.com/saayjaay
Instagram: @saayjaay
Email: [email protected]
Spotify and iTunes: Saayjaay
About Post Author