Chicago steps to the frontlines to lead the charge towards change with the soothing soul music of Hi Love.
In the streets of Southside Chicago, the seeds of soul music was planted in a young girl infatuated with its sound. She would grow to find greater influence in pioneers of the sound like Stevie Wonder, James Brown, Curtis Mayfield and Minnie Riperton. This girl was known as Kamilah Summer. Her resonance with soul music's style manifested in the form of poetry, which she'd pen over time, eventually turning them into songs. From henceforth, her passion with the genre only grew. That spark burned brighter the more she spent time in the company of hip-hop in Chicago's vibrant hip-hop culture. As a teen she would frequent Hyde Park, always in attendance of performances by the local B Boys break dancing on the corners of streets. Being the height of hip-hop's era, Kamilah's influence held even greater importance to who she'd come to be.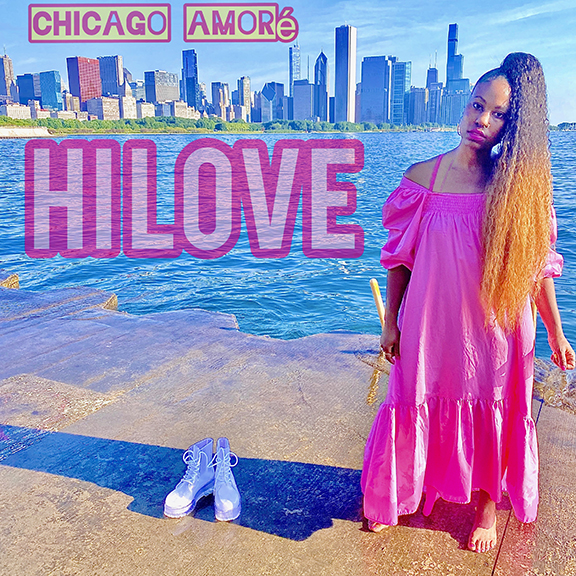 With the introduction of classical music to her already deep connection to soul music, hip-hop would be the bonding agent to create her unique style that utilized her electric sound and range of vocals her voice could encompass. Soon, Kamilah was on pace to become an artist etched into music's history. Everything she released was gold, from "Heart of A Lion" in 2009, to "Still Good As New" and "Life and Love" in 2012. Kamilah would take a hiatus from her musical journey, only to return as the artist "Hi Love". With this new moniker came a sound inspired by hope, peace, truth and pure love. It's purpose was to those broken, a sound with a purpose in its introspective content and airy production. Hi Love would proclaim her return with the EP "After All" in 2017. This masterpiece led to recognition and collaborations with the likes of icons such as Kanye West, Grammy Award-Winning Producer Needlz, and Music exec and Grammy Award-Winning Producer NO I.D.
Hi Love, continues to elevate souls and hearts with her warm vocals as she spreads soul music to the world. Her latest album "Chicago Amoré" just saw an August 20th, 2020 release, and proves to be her best work yet with the signature Chicago soul feel and her combination of hip-hop. Production is reined by Bandgeek Hustle, Needlz, and Trackhouse among others. Hi Love is one of Chicago's finest.
About Post Author