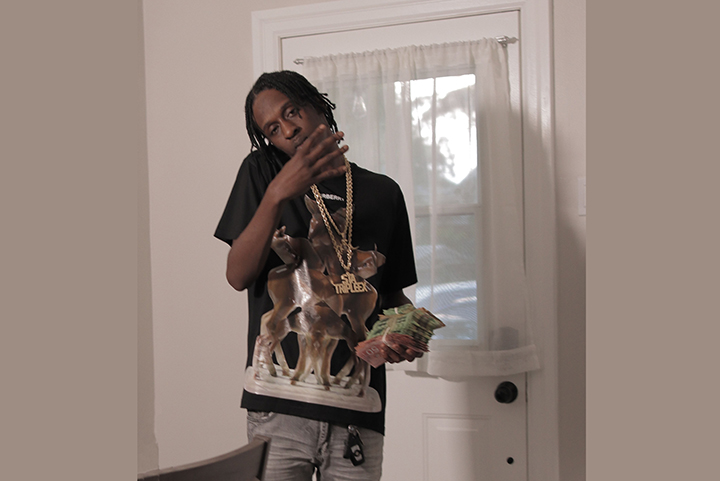 From rapping on a Dollar Store mic and speaker, to having a hit single and video, Stacccs is the definition of "hard work pays off."
Toronto, Ontario is no stranger to having talented stars in the industry, but they have never had one quite like Ramel Rodney. The music world knows him by the name Stacccs. As a kid he would already build a bond with the hip hop genre through the influences of artists in the game like 50 Cent, and Lil Wayne, both of which are among the biggest rappers in the industry. Stacccs not only had talent as them, but the hustle and grind of their early careers. At just 8-years-old, Stacccs was already working his way up to his dreams, displaying his talents before audiences on a Dollar Store microphone and two speakers. His focus for success was further motivated by his older cousin, Nizell, who pushed him to be the best at his craft.
Soon, Stacccs' mindset was that of one with vision and ambition for greatness. As his name spread further, he made the move to the suburban area of Brampton, Ontario to build his brand and career on a bigger scale. Releasing songs consistently, fans connected with his raw lyrics and relatable experiences and emotions. Stacccs saw that love for his music translated in streams and views on music's most popular platforms. His music video for 'Whippin "N" Shockin' have been climbing upwards to 400,000 views on YouTube and his latest single, "Levels" and newly released EP, "STA" is on track to achieving the same level of success with every passing day.
Coming from where he's from, Stacccs beat the odds of his environment and turned his experiences into a fruitful career. For more of his musical journey and releases, follow him on social media and streaming platforms.
Instagram: @stvcccs
Links: https://linktr.ee/Stacccs
About Post Author