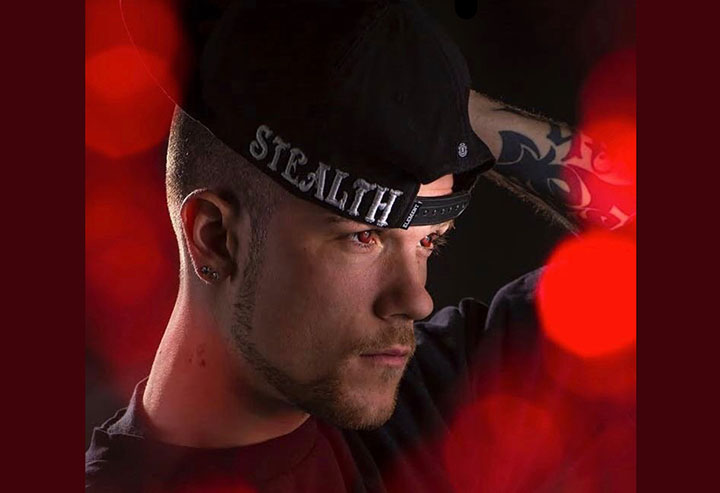 Focused on realizing his dreams of being a successful artist, StealthR is a multi-professional rapper, perfecting his rhymes while working at Uber.
Born in Germany and raised in Los Angeles since the age of four, Marlon Wrede aka StealthR was a kid with big dreams trying to survive the streets of the San Fernando Valley, California.
Growing up, his passion for rapping also burned with brighter desire, but there was one daunting hurdle between him and his aspirations. StealthR lacked the financial stability to pursue a career in the music industry. Not being deterred by his situation, he instead stepped up his hustle to overcome barriers his own way.
He became employed, not under one company, but three. Handling the strenuous task of juggling jobs as an apartment manager, an employee at a bowling alley, and as an Uber driver for years, he earned enough to begin financing his dreams of industry greatness.
StealthR's unwavering ambition, mixed with his lyrical abilities, soon brought him into the underground spotlight, where his rhyme scheme savvy sound and witty wordplay set him on the path to success.
Currently, his catalog includes several mixtapes commercially distributed in digital and physical formats, most recently releasing "Vpper Echelon" with featured artists such as JL BHood and Stevie Stone of Strange Music.
His latest project showcases an eclectic range of styles, from EDM, Rock, and Rap, hybrids like "Helix" to sounds of Neo-soul like "Own Wave" that tap into different aspects of StealthR's style and life.
In his beginning years, StealthR and his collective known as 'Wasted Yovth' released several projects, including 2 EPs titled "Global State of Mind", and "XXX Mafia".
When obstacles stood in his way, StealthR upped his grind and made something out of nothing. Now, he manifests his dreams, produces music, and gives fans memorable performances doing live shows across Southern California, among other talents like his musical influences such as Tech9ne, Yelawolf.
In the Summer of 2022, he played two major festivals in Spain, sharing the stages alongside major artists.
StealthR came from humble beginnings, and is now earning recognition as an elite lyricist on the rise to the top. Check out his website to learn more about the artist and stream his catalog via digital platforms.
Website: https://www.StealthR.biz/
Merchandise at ENE TRENDS: https://enetrends.com/pages/StealthR
Instagram: https://www.instagram.com/StealthR_/
Spotify: https://open.spotify.com/artist/4ZgDs3bzFvcmHOZRiydFfp?si=Sfzmde-fRRe_2AE45NtUrA&nd=1 Facebook: https://www.facebook.com/StealthR93/
About Post Author