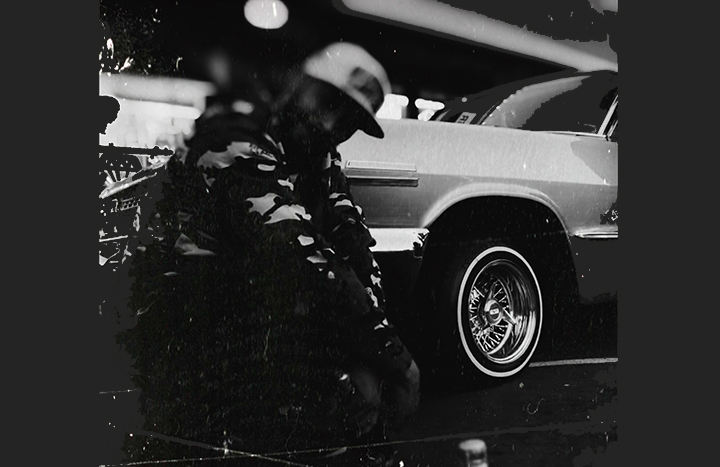 Still bringing the heat that fans love, Tha Real DDollaz raps circles around the beat on his new single "HARLEM NIGHTS" featuring Costa Mann.
Born in Hayward, CA to a 15-year-old mother, Tha Real DDollaz had to overcome a lot of obstacles, pain, and loss to be the artist he is today. Having a broken relationship with his father, his family was unstable and dysfunctional. Things took a turn for the worst when his father's criminal deeds as a robber pushed them even further away until he subsequently passed when Tha Real DDollaz was 12 years old.
Tha Real DDollaz had to learn how to adapt to his environment and work to provide as the man of the household with the bills piling up. Basketball was a saving grace, but when a tragic accident left his leg nearly being amputated, offers from colleges such as UCLA disappeared. At his darkest moment, music was the light, one that always was his passion. Dating back to being 11 years old, Tha Real DDollaz wrote his first verse and went on to write for many celebrities before creating a catalog of his own as an artist. His wordplay and lyrical skill are credited in part to his wide vocabulary range due to his grandmother making him read the encyclopedia as a child.
Already having released songs onto Dave East's mixtape and Lil Bow Wow's mixtape, Tha Real DDollaz has dropped off another banger with his latest single "HARMLEM NIGHTS" featuring Costa Mann. The track is a representation of the growth of hip-hop while still keeping to its lyrical roots over the equally intensifying instrumental booming in the back.
Tha Real DDollaz defied the odds and continues to expand his repertoire, leading and managing an industry-leading studio that includes recording and videography among other services. Follow him online and check out the visuals of his new single "HARLEM NIGHTS."
"HARLEM NIGHTS": https://youtu.be/TJTGRdALvxk
"CASH UP": https://youtu.be/paI0sduGWAQ
"MIXIN": https://youtu.be/YL2pw8iQqwc
Instagram: @THA_REAL_DDOLLAZ
About Post Author