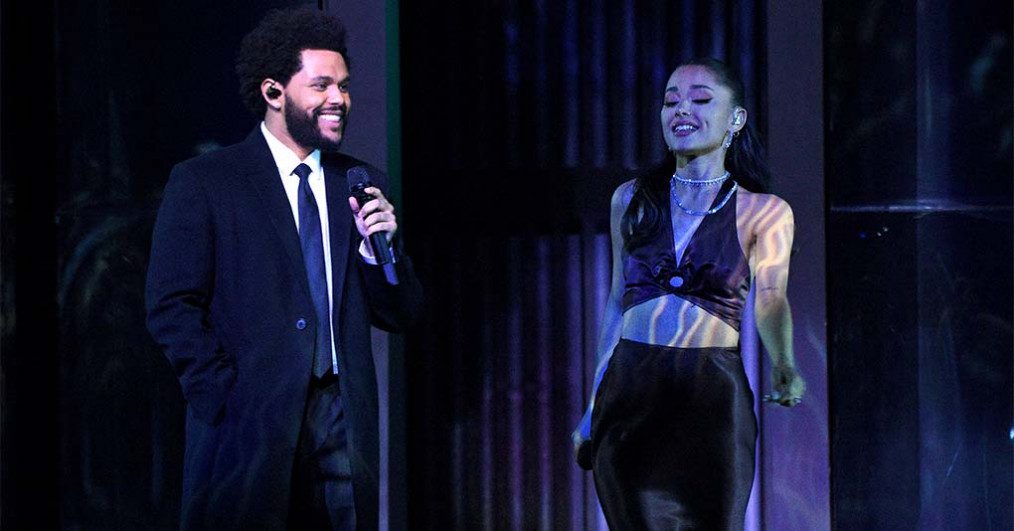 Ariana Grande has been on a musical hiatus since 2021, but she returns on a remix to The Weeknd's "Die for You."
The frequent collaborators reunite on the Dawn FM hit, which is currently No. 7 on the Billboard Hot 100.
Ariana adds her angelic vocals while delivering a new verse. "I'm finding ways to stay concentrated on what I gotta do / But baby boy it's so hard 'round you / And yes, I'm blaming you," she sings.
The pop songstress, who is currently filming the movie adaptation of Wicked, took a break to record the song. "Wrote and recorded a verse for my friend after a 14-hour day on set," she said. "This certain exception had to be made."
"Die for You" follows a series of collaborations between the two including "Love Me Harder," "Off the Table," and "Save Your Tears (Remix)."
On Saturday, The Weeknd will debut his HBO concert special "The Weeknd: Live at SoFi Stadium," which he said will be the "last piece of Dawn FM." He also recently shot a video for his Metro Boomin and 21 Savage collaboration "Creepin'."
About Post Author