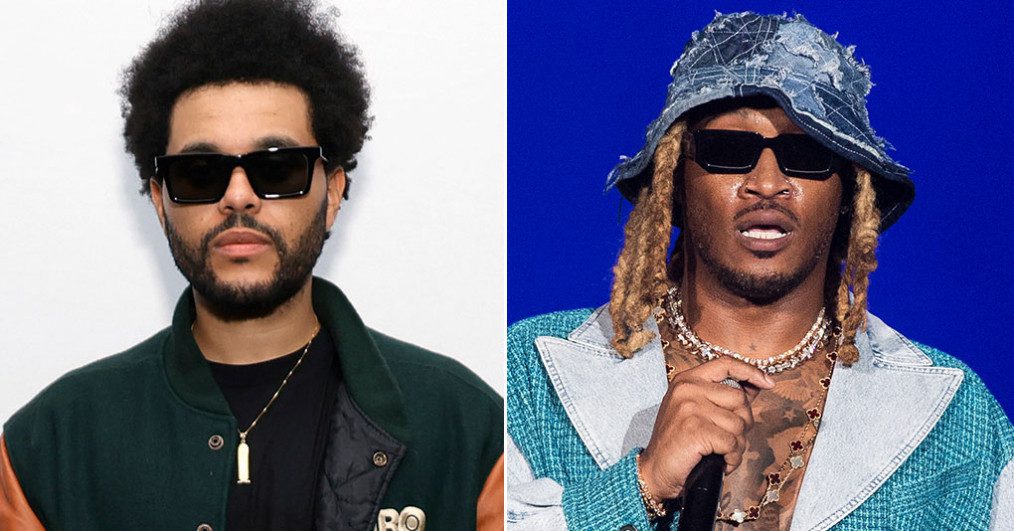 A new era begins.
Ahead of the premiere of "The Idol," The Weeknd reunites with Future on his new single "Double Fantasy," the first song from the HBO series. The saxophone-laden track, which he teased earlier this month, was produced by Mike Dean and The Weeknd, with additional co-production from Metro Boomin.
"Baby girl, I can tell that you think that I'm right for you / I already know that it's not true, but girl I lie to you / Even though it's wrong," sings the "world's most popular artist."
"Double Fantasy" serves as the first offering from The Weeknd's upcoming project The Idol, Vol. 1. He has been teasing new music including another song called "Jealous Guy" with Mike Dean.
This is the latest in a series of collaborations between The Weeknd and Future, who previously teamed up on songs like "Low Life," "All I Know," and "Comin Out Strong."
After some delays and controversy, "The Idol" finally has a premiere date. The HBO drama series, which also stars Lily-Rose Depp, will make its debut Sunday, June 4 at 9 p.m. ET/PT.
On Sunday, The Weeknd joined Metro Boomin on stage at Coachella to perform their hit collaboration "Creepin'" with 21 Savage and Diddy.
About Post Author