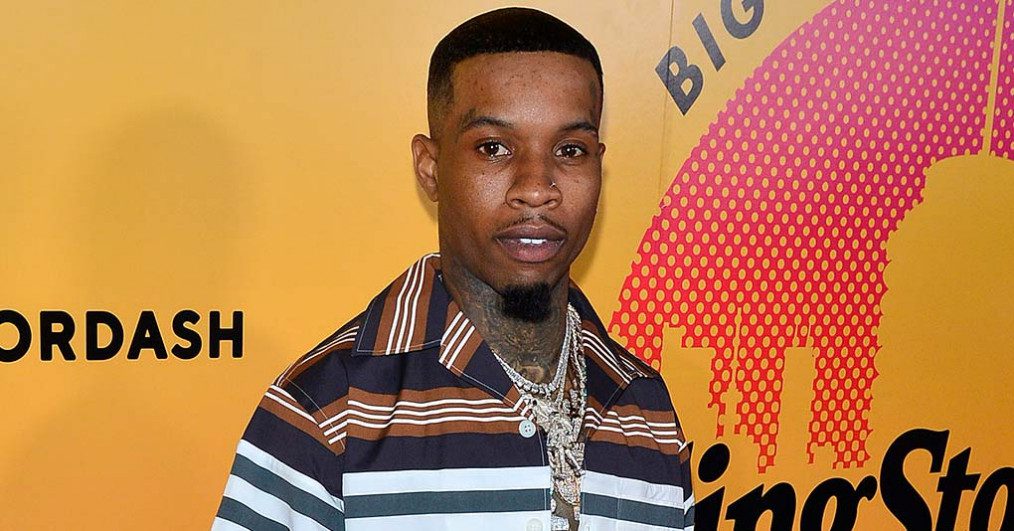 Tory Lanez's sentencing has been delayed again while he prepares a motion for a new trial.
The Toronto rapper appeared in a Los Angeles courtroom on Tuesday where a judge granted a delay in his sentencing for the 2020 shooting of Megan Thee Stallion. He is now scheduled to be sentenced on April 10, according to legal reporter Meghann Cuniff.
"Alright, Mr. Peterson, we'll see you back here on April 10," said L.A. County Superior Court Judge David Herriford.
In addition to postponing the sentencing, the judge lifted a gag order he imposed last April that blocked Lanez from publicly speaking about the case or about Megan.
Lanez's new lawyer David Kenner, who has represented Snoop Dogg and Suge Knight, called the gag order "a terrible injustice" and asked for the sentencing delay to allow more time to prepare a motion for a new trial. Prosecutors did not object to the new date.
During Tuesday's brief hearing, Judge Herriford asked Lanez if he agreed to continue his sentencing and "waive time." Lanez responded, "Yes, Your Honor," when asked if he agreed to the delay.
Lanez has been behind bars since Dec. 23 when he was found guilty on three counts including assault with a semiautomatic handgun, carrying a loaded, unregistered firearm in a vehicle, and discharging a firearm with gross negligence. He faces up to 22 years and eight months in prison and deportation to Canada when he is sentenced.
About Post Author