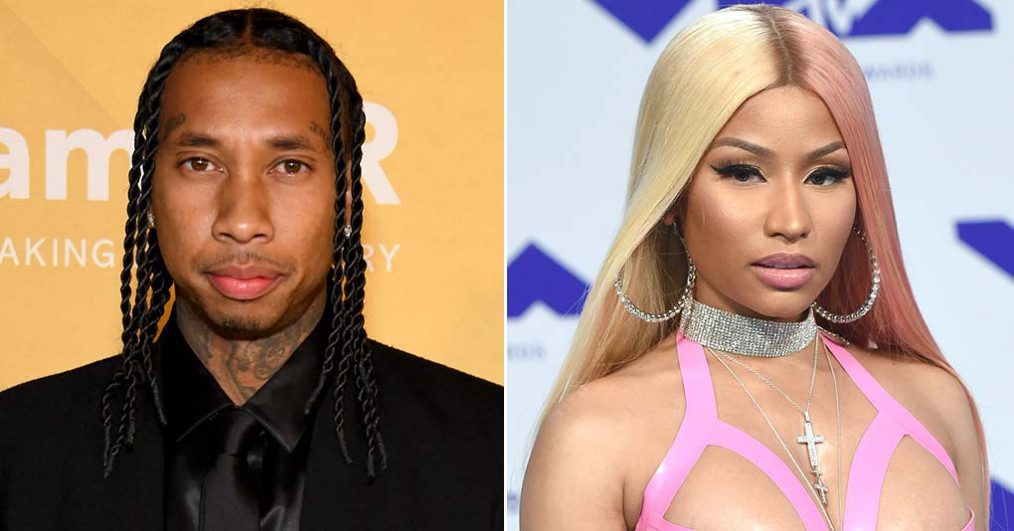 Nicki Minaj is the queen of the rap game, according to Tyga.
Just days after declaring Lil Wayne and Eminem the GOATs, he returned to Twitter to give the "Red Ruby Da Sleeze" hitmaker her flowers as the best female rapper to ever do it."Nicki is the best female rapper of all time no one comes close!" tweeted Tyga before revealing why. "World play , punchlines , delivery, pockets , beat selection, creativity. Inflictions."He also gave props to his "Freaky Deaky" collaborator Doja Cat, adding, "Doja is a really good rapper too.."
The former Young Money labelmates have collaborated throughout the years on songs including 2018's "Dip" and 2009's "BedRock."
Nicki continues to receive praise from her Young Money family including Birdman and Wayne. She recently earned a spot in the top 10 on Billboard's list of the Top 50 Greatest Rappers of All Time.
Tyga, who dropped his Chris Brown collaboration "Nasty" last year, has been randomly showing love to his peers. Just last week, he named Lil Wayne and Eminem as the best rappers of all time.
"Lil Wayne & Eminem are the best rappers of all time!" he tweeted. "Lyrical word play, delivery, flow ,pockets, originality , raw, intentional , clarity, generational influence."
About Post Author