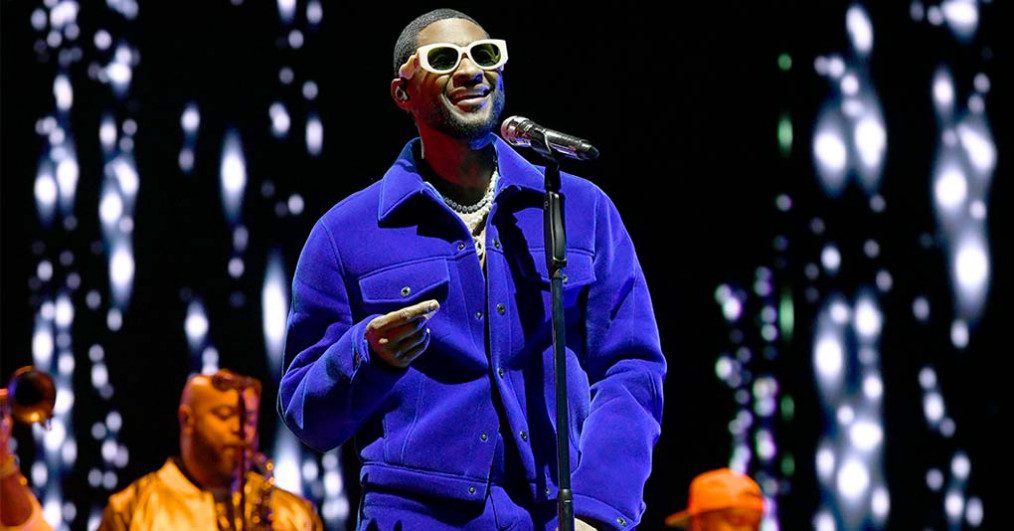 Usher played a cruel April Fools' joke on the crowd at Dreamville Fest.
During his headlining set at J. Cole's festival in Raleigh, North Carolina on Saturday night, the R&B superstar told fans that he was about to bring out a surprise guest, none other than Beyoncé.
"I don't know if you guys listened to some of the interviews that I did before we decided to do this show, but as promised, I said I would have a special surprise for you tonight, ladies and gentlemen," he began.
"You guys wanna know what that surprise is? Ladies and gentlemen, without further ado, put your hands together for the one, the only, Beyoncé," he said as the shocked crowd roared with delight.
https://www.instagram.com/reel/Cqhc8gRPfhc/?ig_rid=ed43e9ec-ba25-4bcf-8bf4-33a43cc9ea2f
He pretended to welcome his special guest from backstage as the crowd waited with bated breath. But it all ended with disappointment when he reminded them what day it was. "April Fools!" said Usher, clearly pleased with his joke.
While there was no Queen Bey, Usher did later bring out a special guest when City Girls joined him on stage to perform their collaboration "Good Love."
Day 1 of Dreamville Fest also featured Lil Durk, Ari Lennox, Sean Paul, and more. J. Cole will headline tonight with Drake, along with performances from Summer Walker, Burna Boy, and GloRilla.
About Post Author