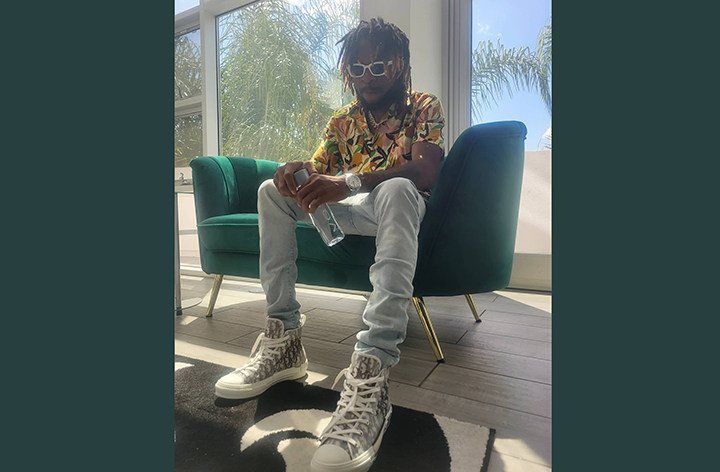 The only thing halting success, is the mind of the one chasing it. Vikki SOTA stops at nothing to achieve his goals and is reaping the rewards.
Minneapolis, MN artist Chukwudi Victor Otubelu aka Vikki SOTA came from humble beginnings with his mother trying to make ends meet for him and his four older siblings. Even with the pressures of his reality weighing on his shoulders, Vikki SOTA never once doubted his destiny. With dreams of being a successful artist and owning an empire of his own. Working two jobs that stretched his physical, mental, and emotional capacity beyond its limit to put himself through college, Vikki SOTA kept his vision at the forefront of his mind. Sure enough, his perseverance and dedication resulted in him securing lucrative investments which propelled Vikki SOTA to CEO status of a few businesses and rental companies.
Vikki SOTA would move to the bright lights of Hollywood, California where he established his Quality Sound Studio and pursued his passion for music. Influenced by superstar rappers Lil Wayne and 50 Cent, Vikki SOTA grew a loyal fanbase releasing hype music, depicting the luxury of the lavish lifestyle. Fans immediately fell in love with his turn up sound that inspired fun vibes. His latest release, "Run Up My Bands" has been a YouTube hit with over 250,000 streams since its release. The track was a viral sensation and attracted others trying to steal Vikki SOTA's hype. This resulted in a copyright infringement claim against international European artist, Surreal, who had to remove his version of the song which at the time was at 8 million views.
Vikki SOTA has the industry in his sights and is looking to enter the next chapter of his career with his upcoming EP. Follow the multifaceted artist and stream his latest music video for "Run Up My Bands."
Spotify: https://open.spotify.com/artist/4wbIkWq2sNc56JREvQggTn
"Run Up My Bands": https://open.spotify.com/track/1r9pcLJ3jZiSNjtcKAf6ZM
Instagram: https://Instagram.com/vikkisota
About Post Author