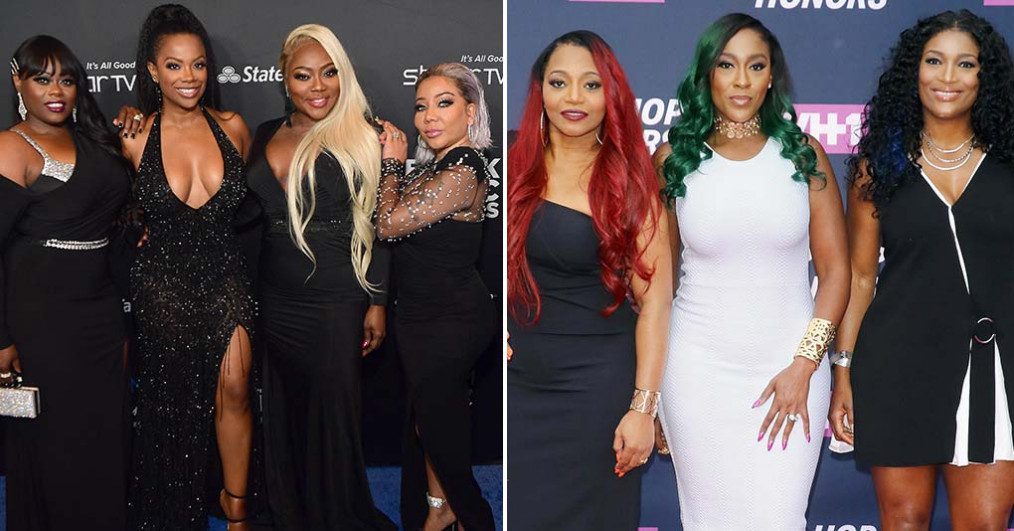 As they prepare to hit the stage together, Xscape and SWV will document their journey in a new reality series.
Inspired by their 2021 Verzuz battle, "SWV & Xscape: Queens of R&B" will premiere Sunday, March 5, at 9:30 p.m. ET/PT on Bravo. The six-part limited series will follow two of the most successful R&B groups of the '90s as they gear up for a one-night-only concert event.
The trailer finds the originals members of Xscape–Kandi Burruss, Tameka "Tiny" Harris, LaTocha Scott-Bivens, and Tamika Scott–and SWV–Cheryl "Coko" Gamble, Tamara "Taj" George, and Leanne "Lelee" Lyons–navigating their personal and professional lives, and the drama that comes with it.
"Girl groups, it's always some sh*t, man," SWV's Lelee says in the explosive sneak peek.
The show coincides with the 30-year anniversary of Xscape's debut album Hummin' Comin' at 'Cha and SWV's first album It's About Time.
Watch the trailer below.
About Post Author