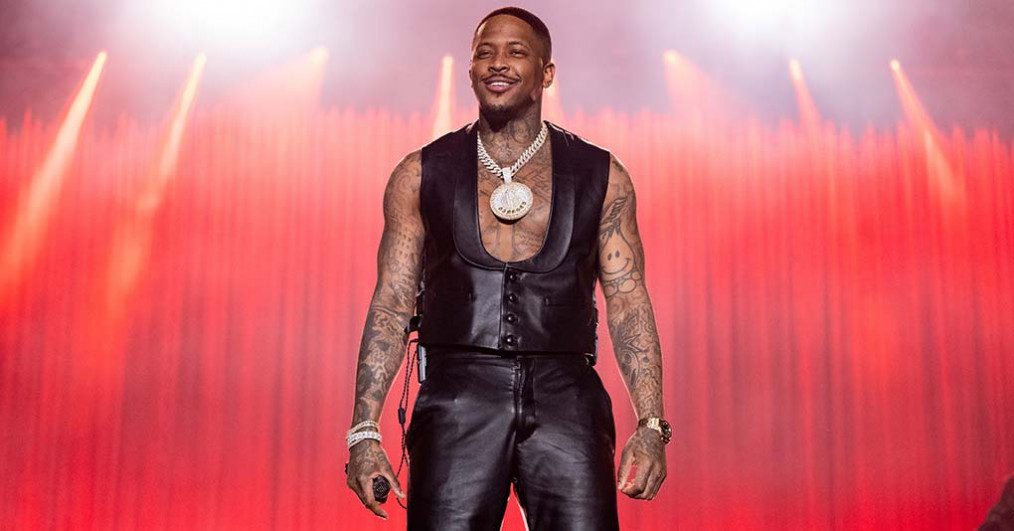 YG is inviting fans to his birthday party.
The "Big Bank" rapper is selling $1000 tickets for a special meet and greet with him in celebration of his birthday. The "upscale event" will be held before his shows at the Observatory in Santa Ana, Calif. on March 10 and 12.
According to a listing on his website, the evening includes a 5-star, 3-course meal and open bar, with service from "gentlemen's club waitresses." Fans will also go home with a photo with him.
If you want to dine with the Bompton rapper, it will set you back $1000, plus another $150 for a ticket to his concert.
"I said I would never come back to the observatory but here I am," said YG, who told fans to dress up for the occasion. "BDAY VIBES LIVE CONCERT put that shitt on & come F**k with me. UPSCALE EVENT!"
YG is currently on his "Red Cup Tour," which kicked off last month in Denver and heads to Hawaii on Feb. 23. The tour comes in support of his latest album I Got Issues, which was released in September.
See some of the reactions to YG's $1000 meet and greet below.
About Post Author