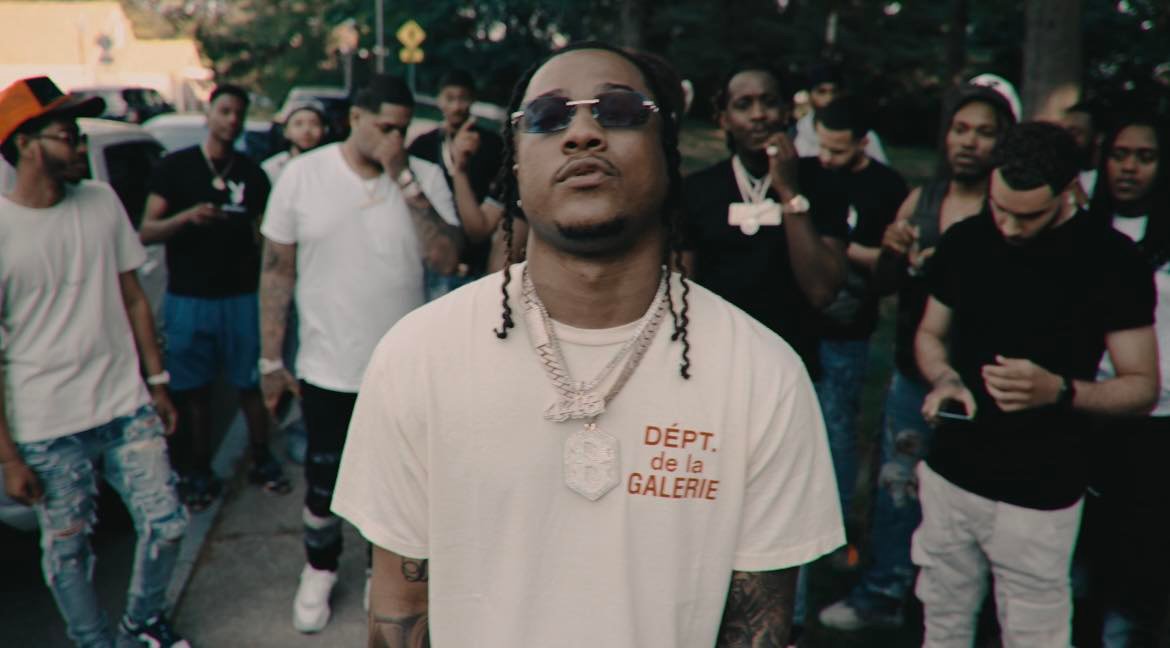 Coming off the heels of a successful song, "Slidin," Yung Lano ups his game even further, releasing a visual masterpiece for the music video of his new single, "Outside."
Lano Soprano has been putting on for Hyde Park, Boston as the dope artist under the alias, Yung Lano. Raised in the streets, his experiences gave him insight into a life with struggles, danger, and addictive vices. This made his music not only authentic to fans but also inspiring to listeners who connect with his story of grind and success. Ears gravitated to the versatile rhymer, attached to his melodic cadence over beats that echo a sound balancing between auto-tune and raw lyrical emotion. That style turned his single "Slidin" into a viral hit that has already surpassed 1 million views and counting.
He has yet to miss with a single release, and that record isn't anywhere close to being on the verge of breaking with his latest banger, "Outside." The track comes equipped with visuals to match that is nothing short of a work of genius. The videography looks like what it would be if Picasso picked up a camera instead of a paintbrush. The instrumental is what would have been if Beethoven was a trap producer in the studio. The song is what would be recorded if one of the best rising artists was in the booth, and as it turns out, that is the reality in the case of Yung Lano. He outdid himself with "Outside," elevating his craft to new heights after the standard of his music was already top tier. With summer right around the bend, Yung Lano dropped off the perfect hit to step out and get lit. Civilians have a song they can build a vibe to, and the streets have an anthem to flex on the haters and stand on business.
Yung Lano has done it again, giving the people exactly what they need with his new single and music video "Outside." Check out the new release that has the music industry jumping.
"OUTSIDE": https://youtu.be/EgEWUi6HAeM
Instagram: https://instagram.com/lano_soprano
"Slidin": https://www.youtube.com/watch?v=hpsVl7at3ic
YouTube: https://www.youtube.com/channel/UCTkl2bNB_WEHUAynve-q-NA
Spotify: https://open.spotify.com/artist/6jw19hyVfgwhycR82NxzFm
Apple Music: https://music.apple.com/us/artist/yung-lano/1459293942
About Post Author