Today we had an exclusive chance to interview NOYZ:
What is your legal name and age?
Zyon Coplin, 20
How did you come up with your stage name?
It was a play on my own name, someone had actually called me NOYZ because of how they saw my name written and said it described me perfect. My original name was False Prophet. But overtime it transitioned to NOYZ because it was more personal to me.
Where are you from?
I was born in Salt Lake City, UT. But grew up moving around a lot.
Where are you now?
Tacoma, WA
Why did you first start making music? 
I always wanted to be a writer, a scriptwriter or a novelist. And then I found artists I really connected with, the way they could tell stories and use metaphors inspired me. And I've been writing music ever since.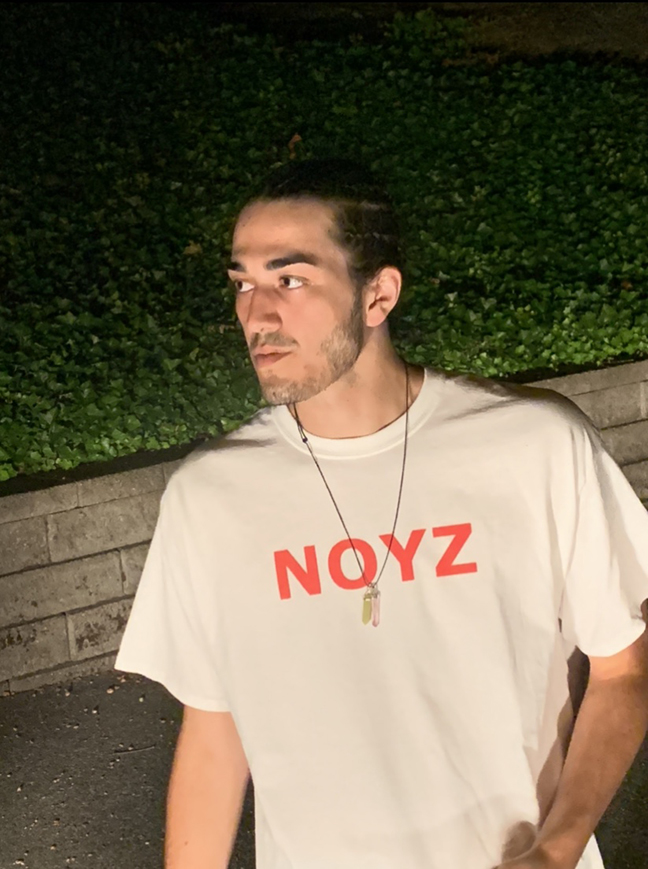 Who would you say inspired you the most as an artist?
There's a lot. But Machine Gun Kelly really inspired me back in the day.
What was the inspiration for your latest track, "Get Bent"?
When I wrote this song I was just alone writing to the beat preparing for a show. And it was really inspired from events that were happening in that moment in my life. And I was painting a picture of who I am.
Talk me through your creative process.
I am always thinking of music. Doesn't matter where I am, I'm always thinking of song ideas and lyrics. So when I'm out and about I'm mentally checked out cause I'm writing in my head. So when I get home I'm right on the mic to translate whatever I was coming up with that day.
Do you remember the first rhyme you wrote?
The earliest rhyme I remember was a song called "5:10AM". I can't remember what age I was. Early teens. But I was out one morning before the sun was up and I just remember pulling my notebook out and writing it. Now that I think about it, very similar to how Get Bent was made.
What environment do you work best in, and how does that look?
I work best when I'm just in my room alone just writing as listening to beats, catching a vibe. I haven't been to an actual studio before.
It's been said before many times that for some musicians, their best music is created while they're in a time of desperation, or depression. Do you feel that this is the case for you as an artist?
Of course, my art is my therapy. So every emotion I'm feeling is poured into every song.
---
Listen to "Get Bent" on Spotify!
For more info about NOYZ visit https://linktr.ee/NOYZ