After the release of his highly praised track "Impossible," Young Benjamin has stolen the spotlight, giving fans music and moments to last a lifetime.
Peter Rodriguez was born and raised in Kosciuszko Brooklyn, NY where he indulged in the music of mainstream acts like The Weeknd, Michael Jackson, and Post Malone. Music to him went beyond simply sound, but purpose. His musical influences not only crafted timeless music, but tracks that could speak to their audience's emotions. Now living back and forth between Newburgh NY, and Los Angeles California, he has adopted the alias Young Benjamin. Under the name inspired by his father, Benjamin, he pens and records music that expresses life's most relatable experiences like pain, beauty, and death, among others.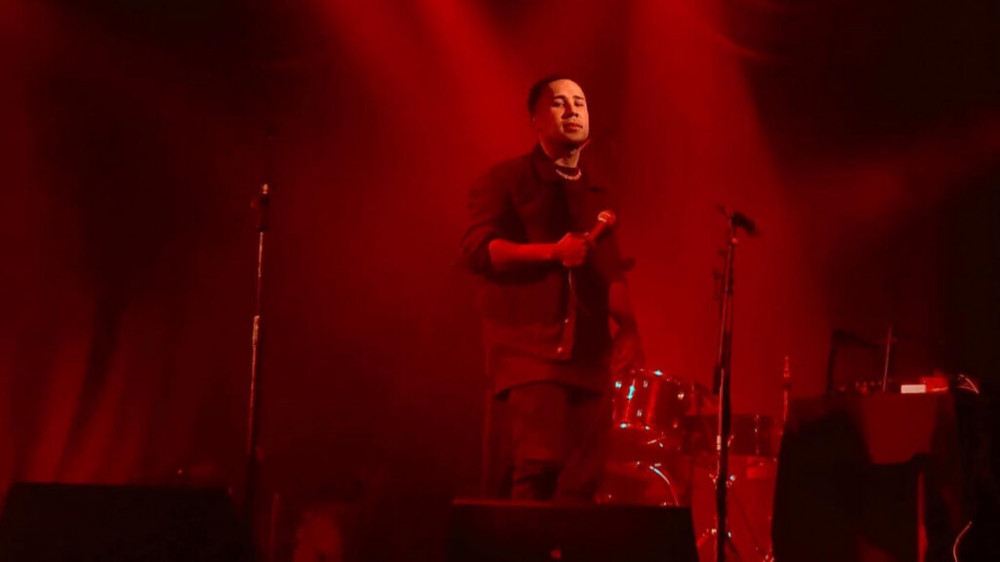 His catalog has grown with tracks widely loved by fans, and with the inclusion of his latest single, "Impossible," his name has broken into a higher level of recognition. On September 1st, 2022, Young Benjamin sold out a show in NYC at the DROM Club. The show was such a success, patrons couldn't stop asking for more. Being the artist that he is, who's passionate about giving audiences what they want, Young Benjamin will be going on his tour from October 5th, bringing his electrifying performances to California, Arizona, Dallas Texas, Florida, And NY.
Not only is his tour one of the most anticipated by fans, but Young Benjamin promises new and unreleased song performances like "Lost it all," "Escape," "Devil with a halo," and "Light it up." Creatively titled, Billionaire YB Tour, it also promotes the name and brand of his very own clothing line and record label, Billionaire YB. Young Benjamin is doing it all, and doing it well. Check out his sold-out show performance and follow him online for tour details.
SOLD-OUT SHOW IN NYC @ THE DROM CLUB: https://www.youtube.com/watch?v=u3h_XWAFkbQ
Spotify: https://open.spotify.com/artist/2MFDEpr9FBtncTptQu58BZ?si=5eHEBeg7RLqa_jc2r1KvcA
YouTube: https://www.youtube.com/channel/UCWPS9iPejG2h0eH57fJL9XA
Instagram: https://www.instagram.com/youngbenjaminn/
Google Profile: https://g.co/kgs/6zy3gk
Billionaire YB Instagram:https://www.instagram.com/billlionaireyb/
About Post Author