Someone out there gives our friend Joe a lesson or two on how to say what's really on his mind, will ya?
I'm kidding – clearly.  Trust me when I tell ya, having a listen to Joe Kane's new single "Mindz" makes it pretty damn apparent he's got no issues in the communication department…explicit as he may be (and IS), he obviously doesn't hold anything back when it comes time to drop a piping hot load of rhymes onto a beat.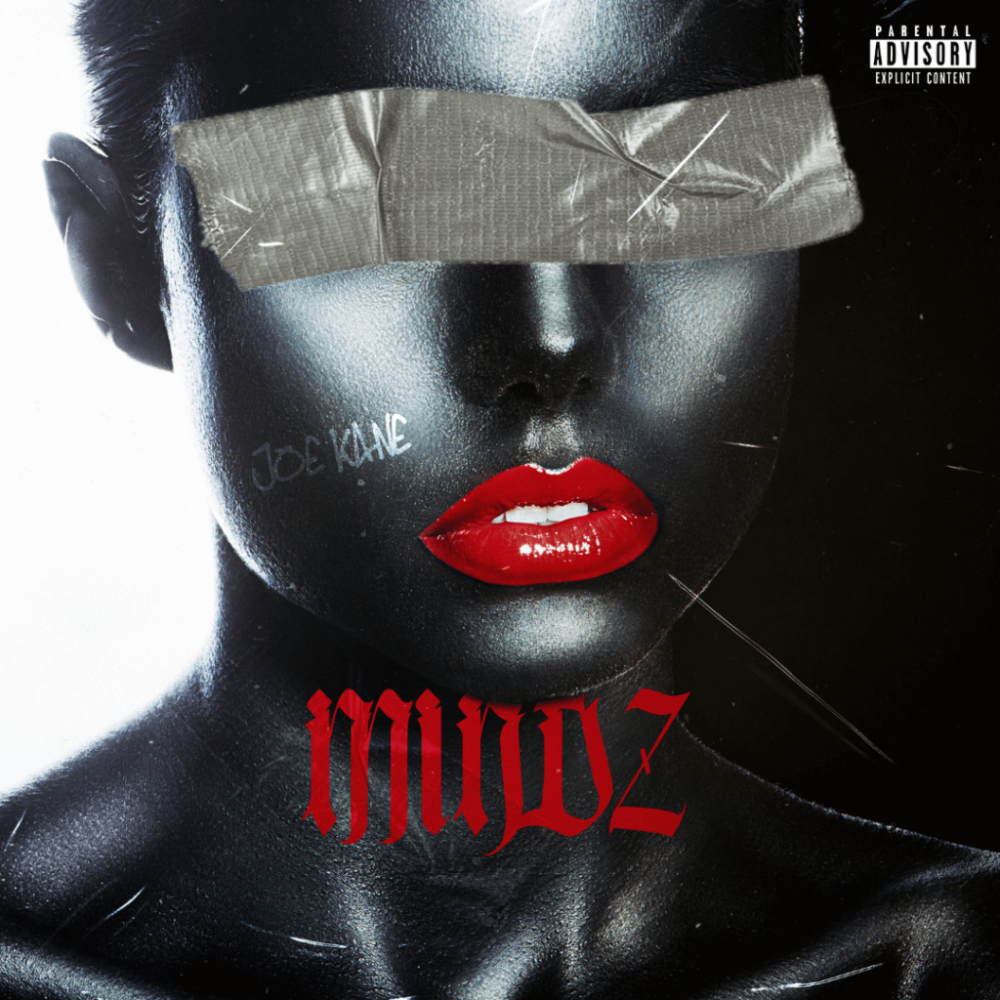 He's the kind of rapper that will certainly get many of ya raising an eyebrow or two in response to what he's sayin' to ya & what you'll hear on "Mindz" – and I'll lay it out simple & plain so there's no confusion up front…YES…he said what you just thought you heard him say…and NO – he likely doesn't give any fucks about how you feel about it.
Essentially, if you're feelin' the Joe Kane vibe, fan-fucking-tastic…and if you're not, then just move along.  I can promise ya, one way or the other, he's gonna fall asleep the same way every night whether or not he secures your approval, my approval, or anyone else's out there. 
Artists like Joe Kane don't write the material they come up with by seeking out permission, and they generally couldn't care less what the masses might have to say whether they love it or hate it; they just do what they do, and stay true to who they are – and rightly so. 
Besides…who the fuck am I to tell Joe he's rappin' out of pocket or sayin' something he shouldn't be?  Everything sounds perfectly in line if you ask me – "Mindz" is explicit yes – but the skills are there bar for bar, pound for pound.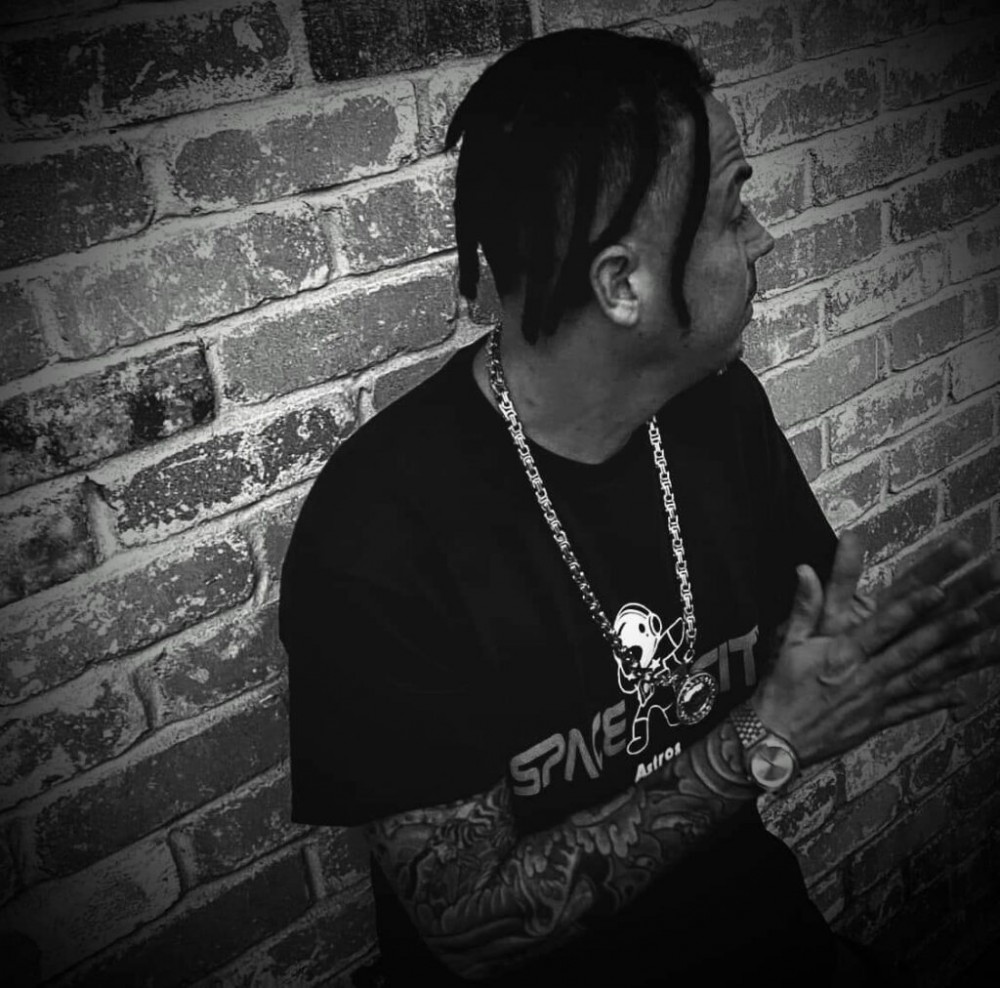 Everyone has gotta write about something y'all…just so happens that Kane likes rapping about FUCKING – is that not as valid as those that write about politics, or cars, or workin' for the weekend or whatever?  It sure as hell IS – and as long as you own what you do, what you create, what you say & what you spit – you'll never find me complaining. 
I'm all about it…it's about conviction and making us believe in every word you rap or sing – and Joe's definitely got that working in his favor on this red-light special right here.  Dude's got verbal style & swagger for miles…delivery that proves he's got next-level finesse on the m-i-c…and fuck YES, the man clearly has no problem at all sayin' what he wants to say, exactly how he wants to say it – you've know I've got nothing but love for that. 
I'm might be too old to be shocked by much of anything anymore from growing up through the G-Funk era that paved the way for tracks like "Mindz" to exist today – but rest assured y'all…this single is the literal definition of that NSFW shit you know you love.  The kind of cut that makes ya feel like the naughty bitches you are just for listening to it.
Besides…as far as I can tell, Joe comes by his sound & style honestly – because he was there from day one, releasing records back in the early 90s when cuts like "Mindz" were ruling the radio waves, despite all our parents' hopes that the trend would pass quickly. 
What we learned in the aftermath of it all now proves that we were simply right there on the forefront of a style of Rap that would go on to find a permanent home in the music scene forevermore – and here we are today – Joe Kane is still standing strong, dominatin' the game as nothing has ever changed. 
Perhaps it hasn't – I'll let you be the judge of all that…I hear the bass-line/percussion-driven beat and it takes me right back to those days where rhymes ruled the earth…and it's like that genuine hit of something different you never get tired of. 
He's a proven veteran of the Rap game…I can assure you, the last thing he needs is any advice from a hack like me on how to do anything better…and besides that, what in the hell would I dare to recommend? 
Kane's flawless on the mic, the beat is correct, the theme & lyricism is wild, and the precision is professional – it's impossible to pick out anything that could be improved because Joe knows his way around the studio when it comes time to record yo.  "Mindz" is extremely satisfying from the left to the right, from the lead to the background – Kane's put the work in throughout his career, and the results come naturally to him here in the present day. 
From the addictive rhythm & flow of his rap to the explicitness of everything he's got to say and how much dick he's been stuffing into the open mouths & throats out there in this world – one way or the other, Joe Kane writes material guaranteed to catch your attention and delivers it all with undeniable authenticity, and 100% flawless professionalism that's pimp smooth.
Listen to more music by Joe Kane at Soundcloud here:  https://soundcloud.com/keephoustonscrewed
Website: www.joekanemusic.com
Instagram: Instagram.com/joekillakane/