Sometimes mistakes aren't errors but meant as preparation for the future. Kimani Kasino Davis uses his second chance to change the world.
Born and raised in what many consider the heart of hip-hop, Kimani Kasino Davis was thorough from day one in his upbringing in Yonkers, New York. With an ambition that far surpassed his time, Davis' young mind was already molding visions of greatness for his future. Early in his years growing up in the streets, his love for hip-hop became a staple within his life and was the spark that made him into who he is today. As he continued to indulge in the raw and gritty lyrical sounds of hip-hop, he became a rapper versed in the art himself. His passion and love for rap pushed Davis to develop and refine his own style and individuality over a beat, creating the alias Kasino as his stage name.
As his craft began rising to the level of those of the elite, his popularity and talent began to open new doors and opportunities that would bring Kasino into a world of those running the rap game. Of all these opportunistic ventures his talent earned, one would be held in the highest regard on his resume of accomplishments. Kasino's lyricism and grind earned him an appearance on XXL's Harlem, New York, September 29th, 1998 Collectors Issue, as well as an honorary spot as a member of the supergroup "Ruff Ryders." He would go on to be featured on DMX's classic album "It's Dark and Hell is Hot" and The LOX's "We Are The Streets." Not only did this connection add credibility to his skills on the mic, but with it also came connections in high places. This led to the materialization of a deal with Jive Records.
Kimani Kasino Davis was making quite the name for himself within the industry. Sealing record deals with major legends in the hip-hop community became a highlight on his list of growing achievements. Artists such as DMX and The Lox were among those which deals were negotiated for. His track record of good business and lyrical abilities granted access to several major movie deals, such as the blockbuster hits Rush Hour, Blade, and the Corruptor.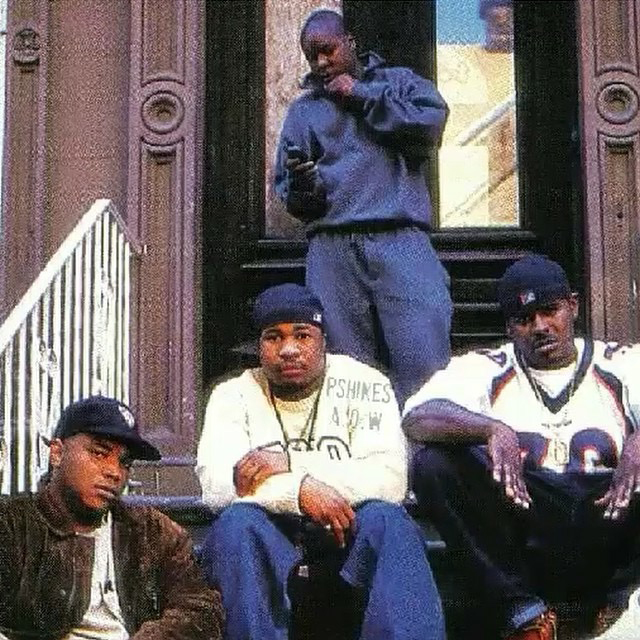 Kasino seemed unstoppable and on the verge of taking over hip-hop in its entirety, but sadly, his success in the music industry didn't equate to an end in his dealings in the street life. Kasino was one of the twelve persons that found themselves under the arrest of the law at the end of an 18 month long undercover investigation, that led to a predawn drug raid. Facing a minimum sentence of 10 years and a maximum of life imprisonment, the platform and brand that Kimani Kasino Davis built up for himself in the industry and entertainment business seemed to be falling apart. During his time of incarceration, his musical endeavors would come to a halt, but Kasino was never one to allow life to stop him in his tracks. Instead, he utilized the time to reflect on where he's been, where his actions led him, and where he wanted to see himself go. It is said that a man that gains enlightenment and understanding of himself, is a man that no longer can be held back from his destiny. Kasino became a testimony embodying just that.
His trouble with the law was all but a blessing in disguise. After he became a free man again, Kasino made use of all the talents he's cultivated over the years and channeled them from dealings in the streets to try to save the streets and those around it. He went from being behind a jail cell to helping others to steer from going down the same path and lending a helping hand to those in need. Kasino became a trusted leader in his community, using his second chance at life to give back to the place that made him. Drawing from his vision of greatness since the days of his youth, he never allowed himself to lose sight of all he could be. Using his experiences, Kasino chose to become a light for others and pursued several entrepreneurial and nonprofit ventures to achieve that end. Ultimately, he would kickstart his mentoring group YNOTU2, which utilizes his skills and knowledge, to impact the youths of today, and those to come.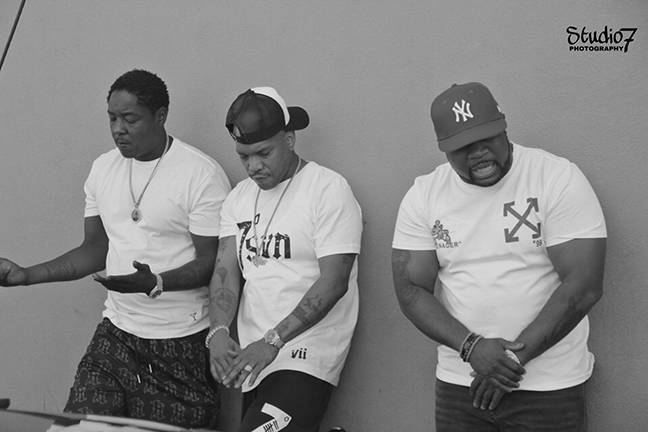 While spreading positivity and working on bringing change, Kasino still had the fire of a lyricist and artist within him. Growing too wild to tame, he returned to his love of music, combining it with his goal of changing the lives of those coming up. It became an outlet that spread his message and reaches across a wider range. Linking back with Styles P of The Lox, one of his collaborators in the past, Kasino created the impactful track "I Promise." Alongside Style P, Kasino spits bars that can only come from the real and raw life of Yonkers. It was a song of poetic expression, a tribute, and commitment, that Kasino promised to himself. His intentions weren't selfish, it was an oath to always be there for whoever he connects with, and the lyrics reflected his resolve in staying true to that promise. Spitting bars and rhyme schemes fluent and fluid, standing on his word to uplift those he rides for, whether financially or mentally when they are at their lowest. It is a rendition that came to light as a memento and dedication to the life and memory of Kasino's late brother, who was tragically killed in an armed robbery attempt.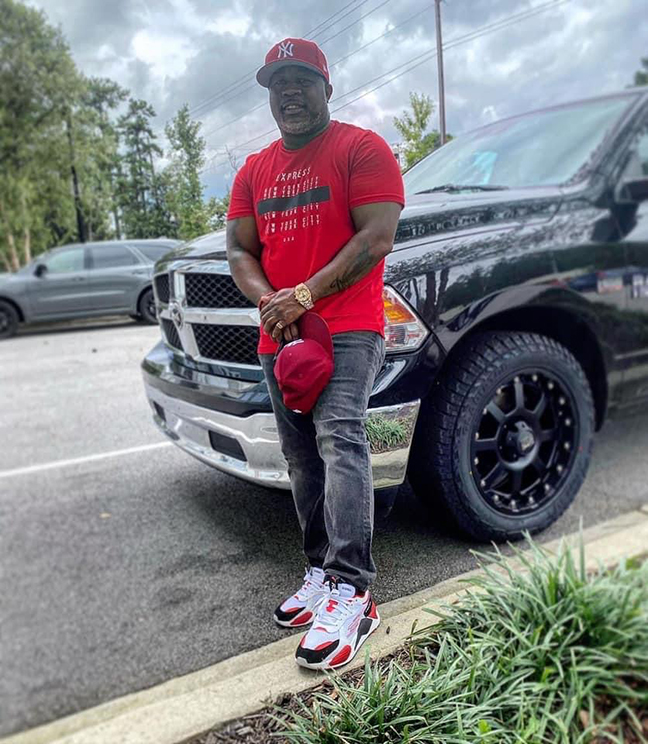 Kimani Kasino Davis changed his life around without losing his realness. Remaining solid to what it means to be born and bred in Yonkers, he continues to be a shining light for his community. The Promise is an anthem for inspiration. Every check collected from the song is directed to the development and construction of The Richard Ivory Davis Career Center in Columbia SC, where individuals that once were incarcerated, can learn trades, and skill sets.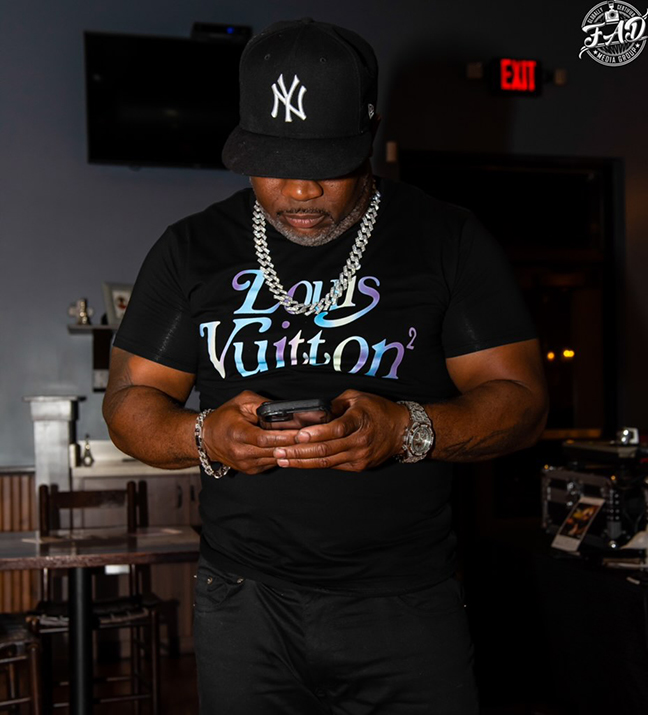 Kimani Kasino Davis has risen above his troubles, to emerge a better man, artist, and human being. Not only is he using his second chance at freedom to better his life, but also to inspire greatness in the lives of others. Kasino's legacy is imprinted in history and will be a source of guidance for others to come. Kasino is an artist worth following. Stay up to date on his projects and community efforts, and stream his new single The Promise via the links:
Instagram: https://www.instagram.com/therealkasino/
Facebook: https://www.facebook.com/therealkasino/
Twitter: https://twitter.com/mrynotu2
Tiktok: https://www.tiktok.com/@therealkasino?lang=en
"The Promise" single: https://youtu.be/PDntsVYnxJM
Spotify: https://open.spotify.com/artist/4lVqY
iTunes/Apple Music: https://music.apple.com/us/artist/kas
TIDAL: https://www.tidal.com/browse/artist/3
Pandora: https://www.pandora.com/artist/kasino
About Post Author