Miami Rapper Cheflodeezy is working hard. The Miami rapper so far in 2020 has released 5 singles and a mixtape! His latest single release Ass Up featuring Fatboy Rhymer has ears tuning into his unique sound. Mashing up Jamaican and rap influences together with great effect.
Cheflodeezy has also released his first mixtape titled, Kitchen Talk. The mixtape has been well received and has been getting rave reviews from fans and music insiders alike. The 10 track set is hosted by Valdosta, GA based DJ Chill Will. The mixtape features an array of talents from production to features of mostly Miami up and coming artists. The themes of the mixtape feature a fair bit of storytelling that focuses the artist's at times rough and tumble upbringing. Fighting street demons and the myriad of distractions that typifies growing up.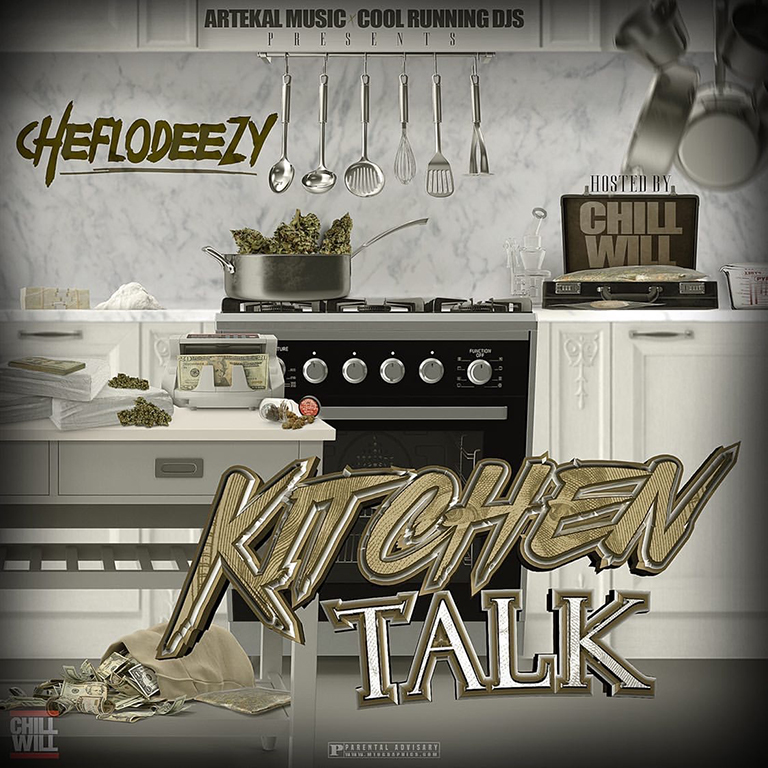 The Kitchen Talk mixtape is an opus that recalls the struggles, ordeals, joys and pains of a young man making his way through the world. At times taking detours with unintended consequences. The energy, danger, anger, emotionality on display is palpable and gives the mixtape it's undeniable character. Whether it's the energy of the opening track "Don't Envy Me" ft Shot G which speaks to his desire to work hard and achieve, or the track "Decisions" which chronicles some of the artists Decisions. Some forced, others not so much, but each with varying outcomes and consequences. It's impossible not to feel how personal a lot of the songs feel. It serves the body of work well and ensures that listener is pulled in by the variety of songs and themes. No two songs are alike and takes the listener on a satisfying musical journey.
Cheflodeezy has been working hard in the studio putting together his upcoming album and second forthcoming mixtape. The rapper is currently tight lipped about his release schedule, but based on the immense body of work on display on the Kitchen Talk mixtape, we are super excited to discover what's in store from a clearly talented artist. The Kitchen Talk mixtape is available on Audiomack, Soundcloud, YouTube, Datpiff, Spinrilla, MyMixtapez, along with a host of other sites.
About Post Author