Noplugg Mally and $ettrip have shown much promise in the music industry and continues to release music, slowly solidifying their goat status.
The Cleveland, Ohio, duo Noplugg Mally and $ettrip have been the talk of much buzz in the Cleveland rap scene. Their gritty and real lyrics layered over inhouse production by $ettrip, producer alias Set Trip, have caught on like wildfire through the hip-hop community and is spreading worldwide. Their hit song, "DaFormula" produced by Set Trip, is just one of their many offerings that has brought them much deserved recognition in the streets and in the industry. The blood cousins make songs for the streets and have been receiving praise for remaining real in an industry that has many rappers falsely claiming the lifestyle that Noplugg Mally and $ettrip abide by.
Noplugg Mally and $ettrip are on a mission to not only be artists, but bosses. Together they founded the record label Noplugg Entertainment. Aside from working on their joint projects, each have developed their solo body of work that's equally impressive. $ettrip recently dropped his mixtape 1028 in October of 2020 and Noplugg Mally is on the heels of releasing his debut mixtape, Noplugg Talk vol 1. THE MIDDLEMAN, on February 16th, 2021 (216).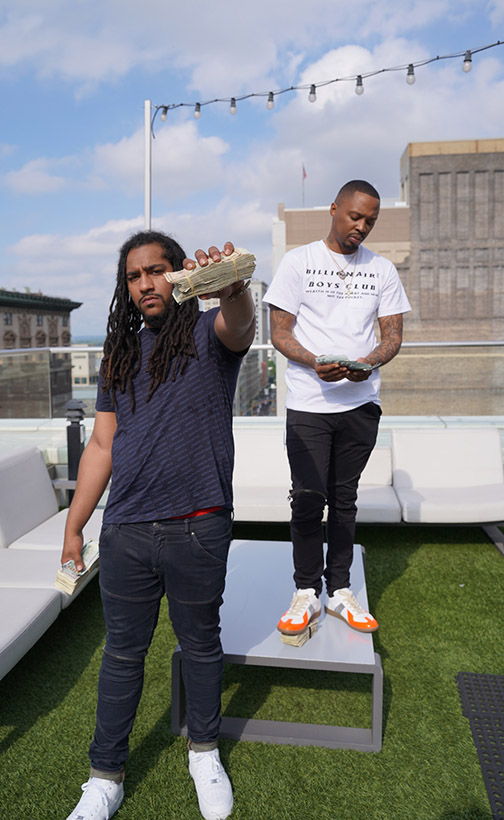 Inspired by real rappers like Jay z, Camron, Benny the butcher, Westside Gunn, Conway, The Lox, Kendrick Lamar, J. Cole, Gucci Mane, and Nas, Noplugg Mally and $ettrip makes music that people can vibe to. They make songs for the middleman, those that has no Plugg. They're the pushers of dope lyricism and street music for the masses craving music that isn't watered down without substance. Noplugg Mally's "Noplugg Talk vol. 1 THE MIDDLEMAN" will join $ettrip's "1028" in feeding that appetite and demand with productions by sosa 808, Ernie August, and $ettrip.
The duo is leaving their mark and growing their fanbase in the industry. Stream their joint and solo projects as they carve their legacy in the rap game.
"DaFormula": https://youtu.be/fBwIeojoEF8
Noplugg Mally: https://www.instagram.com/p/CGILe1MBjmK/?igshid=1fy0ks29eztm8
$ettrip: https://www.instagram.com/p/CIjH7eHBXWh/?igshid=19qek5gw34h69