Waffle and Yankee Fitted Fest is 2-day music festival that merges the concrete jungle and the dirty south. This intersect of culture will give people a greater appreciation of the musical artists responsible for changing and evolving American culture, showcasing diversity and artistry.
For the first time on a national stage, the concrete jungle meets the dirty south by highlighting Hip-Hops' merger of the North and South. Waffle and Yankee Fitted Fest is more than just an event. It's a legacy, an experience, a movement that will set fire to the music industry and sit on the throne as the premier music festival to look forward to every year on a nationwide scale.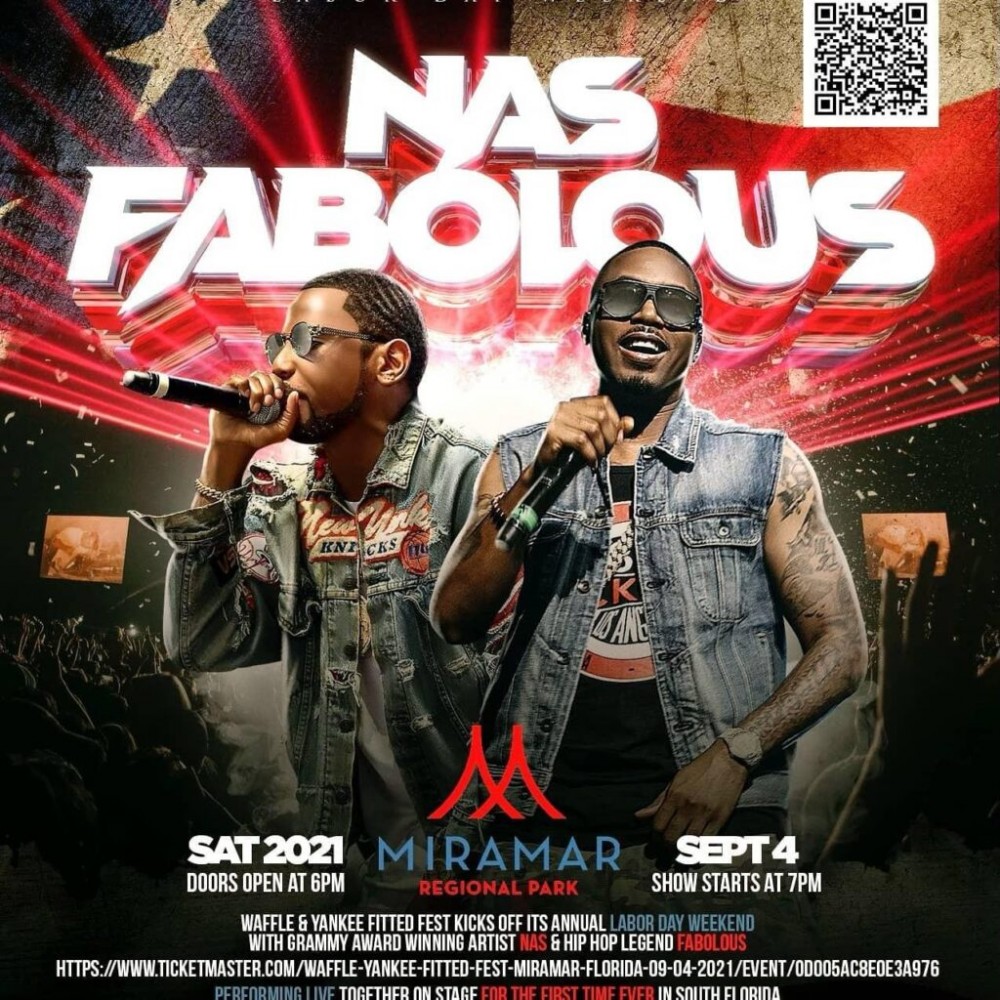 It is a place where old friends can reunite, and new friendships can connect over good music and finger-licking food enticing their stomachs. Waffle and Yankee Fitted represents the merging of two cultures. Waffle combines the mouthwatering reputation of the food which is synonymous with the South's southern hospitality alongside their smooth flows and 808s. Yankee Fitted embodies the swagger of the North and their Empire state of mind with their lyrical geniuses and vibrant, cocky lifestyle. What better way to conceptualize this merger of cultures than with energetic acts from chart- topping artists spread across a 2-day weekend.
Saturday, September 4th will see exhilarating performances from Brooklyn's Finest, Fabolous, and Grammy award-winning Queens lyricist, Nas, who will be performing for the first time on a major stage post-pandemic since his first Grammy award. Sunday, September 5th enlists the lyrical goat Ludacris, and "Dirty South" pioneers Goodie Mob featuring Ceelo Green. Then, throw in the host, actor, and
comedian Faizon Love and what fans can look forward to is a weekend of nothing but fun, laughter, food, and creating lasting memories.
This Labor Day, join us at the Miramar Regional Park Amphitheater in Miramar, FL, for the Waffle and Yankee Fitted Fest, where you will have an unforgettable weekend. Tickets available at Ticket Master. For more information and to keep up as the date draws closer, follow #WaffleandYankeeFittedFest across all social media platforms and on Instagram.