Brisbane artist, Cking has used his musical influence to change the lives of others and readies his new single "No Snakes" featuring Dilz.
Born in Palmerston North, New Zealand, Corey Baldwin would move to Brisbane, Australia at the age of 12, where he now continues to reside. With a background that often involved trouble for his actions, he found himself being kicked out of the schooling system on numerous occasions. Call it fate, or destiny, but that path led him to hold a deeper appreciation for music, finding solace in legendary geniuses like Linkin Park and Eminem. He would later adopt his childhood nickname, Cking, as his hip hop moniker while cultivating and developing his own lyrical abilities blended with Metal Rock undertones.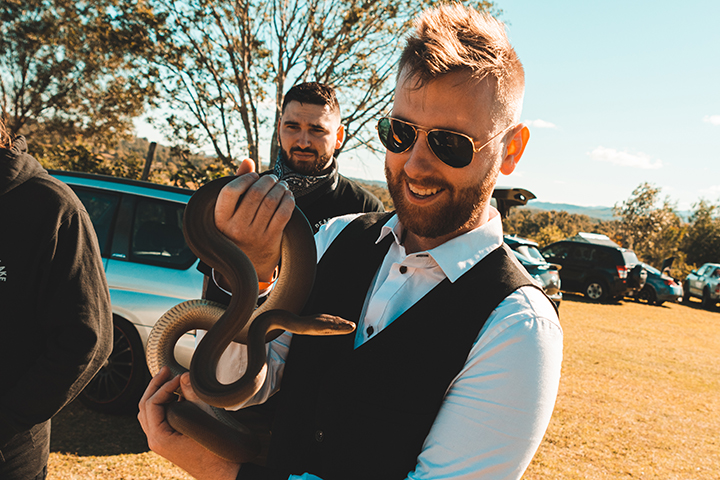 From then forward, Cking has continued evolving his artistic style that captures the essence of hip hop through audible masterpieces depicted over dynamic visuals. Cking's music found inspiration from his experiences through life, detailing scenes that connect with audiences that indulge in his songs. Music became his therapy; the booth was where he could let his emotions flow and it created heartfelt tracks like 2016's "Save Me." The track used the trauma of his childhood to spread awareness of domestic violence to fans that embraced the track, taking it over 500,000 streams worldwide.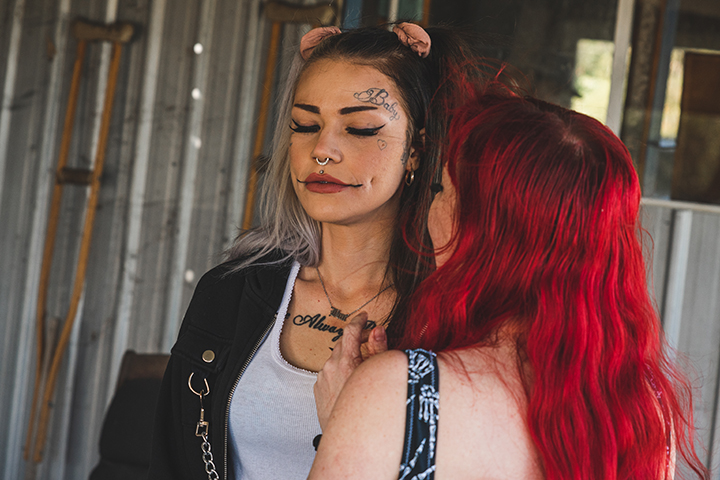 His growing fame in the industry was expanded as he toured throughout the US, headlining for artists like Futuristic, T-Pain, Drapht, Mobb Deep, Dune Rats, Kerser and Devin The Dude among others. With his buzz at an all time high, he has now teamed up with fellow New Zealand artist, Dilz to release the upcoming single "No Snakes" on October 22nd across all streaming platforms. The duo uses their originality to create a track that is relatable to anyone's walk through life. The track centers around loyalty and betrayal, with an accompanying music video that showcases Cking and Dilz in a lyrical back and forth with melodic flows as they rap about weeding out the snakes in their camp. One by one they rid themselves of corrupt and disloyal individuals until Cking is caught off guard by his girlfriend being brought to the execution field by Dilz. In a turn of events, love overpowers betrayal and Cking has to fight to save the love of his life. "No Snakes" is like a musical drama unfolding before your eyes and ears with a dope and relatable message. The music video was filmed in Brisbane, and marks a milestone in Dilz career as his first international gig.
Dilz who has been in the music industry for 10 plus years, is making strides besides Cking who is climbing further up the hip hop ranking. Both are amazing artists and have undeniable talent and potential. While his new single with Dilz is awaiting its release, Cking continues working on more hits in the background. A singer, rapper, and activist that has partnered with organizations like White Ribbon to perform in the prison system, he aims to educate on the toxic effects of domestic violence among children. Cking uses his music and platform to help others overcome their past just as he has. Follow his online presence and show support by streaming his new single alongside Dilz.
Facebook: https://www.facebook.com/ckingtherapper
Twitter: https://twitter.com/ckingtherapper
Instagram: https://www.instagram.com/ckingtherapper/
Spotify: https://open.spotify.com/artist/2VsM9ap6deAlb5ceDXw8uT?si=fKnfIjUBRJeNDZlTkauPWQ&nd=1