Anthony James Sledge was born in New Haven, Connecticut to Tywana Sledge and Anthony Winfrey. Anthony's mom split up with his father when he was young and decided to raise him on her own. Single parenting is not always easy, but Tywana somehow managed to raise Anthony to become the man he is today. Originally from New Haven, Anthony grew up in the Hill district. It was here that he attended school and spent his youth.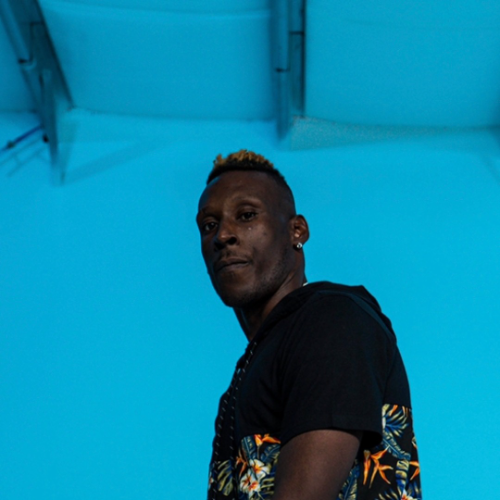 In elementary school and in the first grade, Anthony won an award for his writing skills known as the Nobel Peace Prize. At just six years old, Sledge won the award for writing a 100-word essay on the late Doctor Martin Luther King Jr. Getting an award at such a young age motivated Anthony to continue writing throughout his early school days, but he was held back by his behavior. Anthony performed fairly well in school, but he was the class clown and often got into fights.
Anthony's behavior was so bad that in the fourth grade he was forced to stay at school while his peers went on field trips. Having missed out on fun times with his classmates, Sledge realized he had to change something if he wanted to be able to take part in extracurricular activities. Anthony's behavior changed during the remainder of his elementary schooling and he passed the 5th grade with flying colors, graduating with A&B grades.
While in sixth grade and now in junior high school, Anthony's behavior issues started to surface again when he was suspended for fighting a classmate. A student in the class laughed at the wolf logo on his boots, which led to the fight. Anthony was forced to wear the knock-off version of Timberlands because his mom was a single mom and trying to make ends meet.
After a lengthy suspension from school, Anthony returned to school and focused more on his work than what others thought. Months later, Anthony joined the junior high school football team in order to keep his focus moving in a more positive direction. As everything seemed to be going according to plan, tragedy struck Anthony as he broke the biggest bone in his body, the femur, while practicing on the field. Besides Anthony not being able to play sports due to his injuries, this was also the first time he had to undergo surgery.
Doctors had to stop the growth plate in Anthony's left leg after the injury of his right leg destroyed both his femur and growth plate. Despite the tragedy, Anthony never let it stop him from trying to make it in life. As a result of his football injuries, Sledge had to learn how to walk all over again, so he attended physical therapy five times a week for about a year.
Anthony suffered from deep depression during this time, as he missed the entire 6th and 7th grade due to his injuries, which prevented him from going to school. In order to learn, Anthony had to get a tutor and spend most of his time studying at home while his peers played football and other sports outside his window. In order to help him cope with his toughest times, Anthony's mother would go to the local video game store and buy him the latest video games for his Playstation console. It kept him active, as he spent much of his free time playing and killing time while his legs were healing.
When Anthony turned thirteen, he was able to walk on his own after years of hard work. In addition, Sledge returned to his school at the beginning of the 8th grade. After school, Anthony would ride his bike daily to strengthen his knees. That helped him tremendously. Now that he was back in school and about 90 percent recovered from his football injury, Anthony started to pick up a new talent, a talent that would last him all of his life. He picked up the skill of making music.
Anthony knew due to his previous encounters with football that he could no longer play sports, so he began beat-boxing at lunch tables and his peers rapped to the beats he created with his mouth. It was during this time that Anthony discovered he had a new talent that would earn him a lot of attention. Throughout the day, he continued to come up with new tunes to show to his rap friends at school.
Even with all the ups and downs, Anthony graduated junior high and was headed to high school at the age of fourteen. Here he met a friend who shared the same passion for music as he did. Anthony would take the bus after school to his friends' house and instead of beat-boxing, he would now use his friends' piano to make beats. It was a step up from beat-boxing that allowed Sledge to learn more and more about creating music.
In the course of learning FL Studio, Sledge discovered he was capable of doing other things musically. He began writing music and rapping with friends when he was fifteen years old. With his newfound talents, Anthony also formed a rap group with his friends called CBC also known as (Crazy Beats Crew).
They were encouraged to become better musicians by their peers, who provided so much support. In class, they would receive praise for the music they played. Anthony's classmates even requested cassette tapes from the group, showing that even when his football career failed, he could still be popular by staying active musically.
As the years passed, Sledge continued to create music while attending high school, but at the age of sixteen, he fell victim to the streets. Trying to make ends meet, Anthony spent less time in the studio. As a consequence of his time spent in the streets, he also put more emphasis on earning money than attending school. In spite of efforts to keep him from hitting the streets, Anthony's studio friends noticed that he was no longer showing up at the studio.
Having just turned 18, Anthony was arrested for possession of crack cocaine. He was sitting in his car talking with friends on a popular New Haven street when he noticed a marked FBI vehicle heading down the street. Sledge immediately fled the scene upon spotting them. As he drove away from the van, he thought he was safe from the police, however, things rapidly changed when the blue and white officers, along with agents from the FBI, caught up to him and ordered him out of his car. Anthony was taken to jail immediately after 20 bags of crack cocaine were found in his vehicle.
In the face of a new case now, Anthony returned to the studio with friends and began to work on his music under his newly adopted name, "Livefromtheblok." At the same time, Anthony's schooling decreased and he was expelled from school for failing to follow rules. After being expelled from school, Anthony decided to take his music career more seriously since he had more time on his hands. As he fought his drug case, Anthony continued to be very active in the streets, where he was known for his street activities.
A few months after fighting the charges, the judge dropped all charges against Sledge and ordered him to complete a drug education program that would erase the charges from his record. Now a free man and still active in the streets, Anthony took a year off from school and continued to work on his music craft. A year later his late grandmother Sally Sledge politely encouraged him to return to school in order to finish up his education.
Sledge felt he could not turn down his grandmother's offer and at nineteen decided to start school again. Due to the fact that Anthony had enough credits from his previous education, his 6 months of hard work paid off, as he was able to graduate earlier with his High School diploma. Sledge has had a lot of hardships to overcome growing up, so graduating from high school was an impressive accomplishment for him. It also gave Anthony the opportunity to take time off the streets so he could focus on becoming a young man.
For the first time in Anthony's life, he found out he would become a father at the age of 20. In high school he dated a girl who became pregnant with their first child. As soon as Anthony found out he would be a father, he began searching for a real job to ensure his family would not struggle. Five months after Anthony began working, he had saved enough money for a new car and an apartment for his family.
Sledge and his girlfriend parted ways months after the birth of their first child after an argument that ended their relationship. As a result, Anthony returned to what he loved most, the streets and music. A few days before his son's first birthday, Anthony found himself in trouble with the law again as he was arrested for Robbery and Larceny. The cops claimed that he had robbed a man in broad daylight in front of many witnesses with another person.
In the days following, Anthony bonded out and was able to celebrate his son's first birthday with him. With a new serious charge pending against him, Sledge knew he had to focus more on changing his life to keep himself out of the streets. He began working a job and recording music in the studio with friends. While still fighting the robbery case at the age of twenty-three, Anthony recorded a mixtape with his friends and performed at nightclubs every week. In spite of hardships Anthony remained active with his music for many years, but never stopped creating music.
While on probation from previous charges, Anthony once again ended up in police custody when he was pulled over and arrested after 10 ounces of marijuana were found in his car. This led the prosecutors to re-file the larceny and robbery charges from the previous case and Anthony was facing years of jail time. While he was fighting both criminal charges, Anthony landed a job at popular retailer Target where his friend worked as the manager which gave him a chance to build a new life.
As a result of Anthony's presentation to the courts that he had changed and was no longer caught up in the street life, prosecutors decided to give him a second chance. They gave him four years of probation and 3000 hours of community service that he had to finish within a certain period of time. Sledge held his job at Target for two years and took a second job at a local supermarket in his neighborhood. While working, Sledge also completed his community service hours and was released from all charges.
Following previous run-ins with the law, Sledge tried to do everything in his power to avoid returning to police custody by continuing to work and staying on a positive note. The singer tied the knot and got married in early 2009. He also brought his first daughter into the world on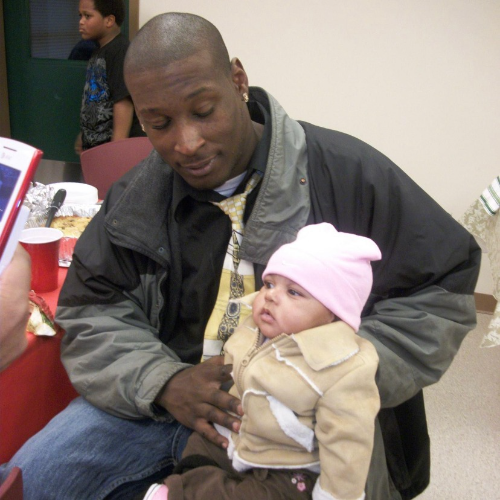 October 3, 2009. After having a daughter, Sledge vowed not to go backward and kept active with his music. The day after his daughter was born, program directors at a popular radio station reached out to him and told him his music would be played on Hartford Connecticut's major radio station Kiss 95.7 FM.
He was surprised since he had only submitted the song and had no idea that radio executives would actually contact him. The good news that his song "Batman" had been selected for play on major radio elated Anthony, and he celebrated happily while caring for his daughter in the hospital. At last, he had achieved the recognition he was worthy of. Over the next four weeks, the song stayed at number one and took off around the world. Although the song was being played on major radio, Anthony still continued to perform at local clubs, proving that he would not give up on his music career.
In 2010, Anthony welcomed another boy into the world. By this time, Sledge had three children, two boys, and a girl. To support his kids, Sledge stayed out of the streets. He understood that he couldn't take care of them while incarcerated, so he continued to do the right thing and not get into trouble. Despite having major radio success under his belt, Anthony decided to take a break from music to obtain his CDL License in order to support his three children.
Anthony enrolled at NETTTS in 2011 and graduated the same year. He failed the CDL test two times in a row, which made the process more complicated. He was able to obtain the license on his third try. Once he passed the CDL test and received his license, Anthony was hired right away by an over-the-road trucking company called Roehl Transport, where he began his new career.
Within months on the job, Anthony had mastered the art of dropping and hooking. Anthony would travel all over the world dropping loads and hooking up to new trailers. After 30 to 60 days on the road, he would return home to spend time with his children. In this period of his life, Anthony finally felt like he was on the right track and doing something positive besides being in the streets.
Late in 2011, Anthony's trucking career ended due to a serious accident. While driving southbound on 287, Anthony was struck by a huge oak tree. During the accident, Anthony lost control of the truck on the highway and it completely jackknifed. Anthony wasn't dead when paramedics arrived on the scene, but he was severely injured. The damage to Anthony's truck was so bad that paramedics had to use the jaws of life to remove him.
Anthony was then transported to the Morristown Memorial Hospital in New Jersey where he was treated for his injuries. Due to the accident, he injured several discs in his back and suffered cuts all over his body due to the glass shattered from the impact. Following recovery, Anthony was able to return home. In response to the road accident, Sledge decided to retire from trucking as the thought of losing his life and being away from his family did not sit well with him.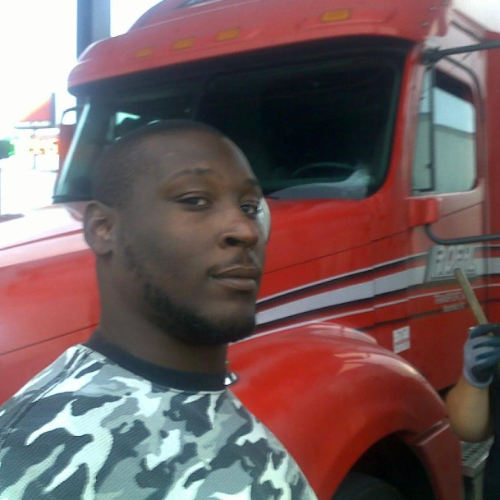 While still in retirement in 2013, Anthony decided to take another chance on the streets. After all, he had been through so much and it was the only thing he knew. The stress from the truck accident made Anthony unwilling to work a job, and so he slowly begin to enter the street life. Several months after his return, he was arrested again. This time, FBI agents burst into his studio after receiving information that Anthony was back to his old ways.
At the time the FBI agents entered the studio, Anthony was on Twitter.com, looking for new fans for his music, but was interrupted by the agents. They handcuffed him and sat him on the ground while they searched his studio. The agents were pretty mad when they couldn't find much but sealed bags of marijuana. They arrested Anthony for marijuana possession. Having his back to the wall once again, Sledge was facing prosecution that was determined to put him behind bars.
After a few weeks, Anthony discovered who gave police a tip about what he was doing. It was a friend he had recently given his number to for business. In the past, the friend was arrested for an unknown crime, and the police asked him to name someone they could arrest and watch. Thus, Anthony was mentioned, which led to this new investigation. The entire case was a struggle for Sledge, his brand new car was impounded and an undisclosed amount of cash was taken from him by police along with all his cellphones.
Prosecutors wanted Anthony off the streets this time and they would do anything to achieve their goal. He hired an experienced attorney because the friend who set him up was wearing a wire. Sledge knew a public defender would not be able to help him, so he hired a lawyer and paid her $10,000 to handle his case. Going back and forth to court for his new case, Anthony knew he could not do anything with the streets because he was aware of how badly prosecutors would try and build another case against him. Drugs were caught on him way too often, and going back to the streets while fighting this new case was a no-no.
With no way to earn money, Anthony returned to making music full-time. He began working on a new instrumental mixtape which he called LFTB Beatz Vol.4. The project was released digitally online the first week of April 2013. Within a month online, the mixtape achieved platinum status on Datpiff.com. While fighting his case, Sledge began to sell leases off the mixtape. At this moment, Sledge realized he didn't need to be in the streets to earn money he could earn it from his music.
In the summer of 2013, Anthony became friends with Chicago rapper GLC. As a result of seeing Sledge's mixtape on the popular mixtape website Datpiff.com, GLC decided to work with him on a new mixtape. Despite his legal battle, Anthony managed to make music connections that benefited him and kept him from being on the streets. Sledge no longer wanted to be associated with the streets moving forward, so he changed his artist name from Livefromtheblok to Mr. Live. Late 2013 is when Mr. Live and GLC released their Ism Churchill project digitally. The effort featured Chevy Woods, King Chip, Raheem Devaughn, and a slew of others.
With the help of his attorney, Sledge beat his case from his 2013 arrest in early 2014. He was free once more. He knew this time it was the last chance he had at being in the street. Because of his previous cases with the law Sledge knew the streets were a recipe for disaster. In those months, his music was selling and he had no reason to backpedal so he continued on with the music grind. In May 2014, Sledge began creating an online music blog he named Inyearhiphop.This gave him an opportunity to connect and build up a fan base more quickly.
Sledge faced some challenges when it came to running the music site in his first few months as he was fairly new to the task. However, after spending considerable time on the website daily, he began to learn how to operate a website for the first time. A year later, Sledge started following famous celebrities with his camera, and as he put out new content, the website traffic began to grow. In a 2015 interview, Anthony asked Chicago rapper G Herbo to share his thoughts about the beef between Drake and Meek Mill, the violence in Chicago and more.
In 2015, he also recorded performances by Chicago rapper Lil Durk and his OTF squad. Following all the legal troubles and things he had dealt with in his past life, Anthony was finally able to find his niche in hip hop blogging. Though things were going in a good direction for him at the time, Anthony would face more tragedy as he would lose his daughter to sickness in late 2015. He continued to stand tall and remained focused throughout the grieving process. In spite of losing his child, Sledge worked hard to achieve his goals and continued creating music.
With DJ Wats as a featured guest, Sledge released Livestrumentals Vol.1 in 2015. He released this mixtape as a follow-up to his LFTB BEATZ Vol.4 mixtape. Additionally, Livetrumental Vol.1 displayed Anthony's versatility with eighteen tracks ranging from Trap, House, Hip Hop, Soul, and RNB. In 2016, Anthony continued running Inyaearhiphop, and it was in this year that the website began to grow like a wildfire. Sledge interviewed Lil Uzi Vert, Post Malone, and captured performances from Lil Yachty, 21 Savage, Young Thug, and many more celebrities in the music industry. As Sledge's blog grew in popularity, it became a household name, and celebrities started mentioning it all over.
This year Anthony also followed through with the release of his Livestrumetal Vol 2 instrumental mixtape. Chicago rapper GLC appears on the album's opening instrumental. In 2016, Anthony also became a father for the fifth time and welcomed his third daughter into the world, making it one of the best years of his life. In 2017, Anthony started to connect with major record labels. Sledge was now a music executive and A&R helping bring new talent to multiple labels.
Additionally, he held three hip-hop showcases in 2017 to give independent artists a chance to get their music heard by record labels. All this was done while Anthony continued to run his online blog Inyaearhiphop. Between 2017 and 2020, Sledge took a brief hiatus from dropping music of his own and focused primarily on how the music business works. Sledge considered it more important to continue learning the game as much as he could by working with record labels.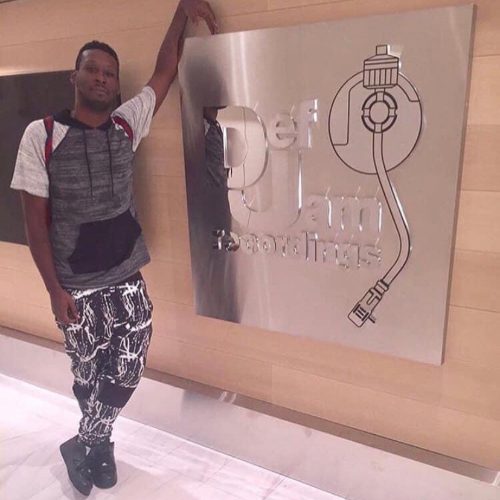 In 2018, he produced a song for GLC that was aimed at his childhood friend and frequent collaborator Kanye West. It was a message to rap artist Ye, in an effort to mend their friendship. Since then, the two have reconciled, and the song has been removed from SoundCloud. GLC confirmed to Anthony the song helped him and Ye bury the hatchet.
Sledge returned to music in late 2020 with an instrumental called "Sledge Family Rules". AJDaGuru was Sledge's new artist name this time. He got the name "AJDaGuru" in 2018 due to his many ventures within the music industry. Running a hip-hop blog, making beats for well-known artists, helping other artists' careers, and rapping, Anthony proved he could do it all.
AJDaGuru music career began at the start of 2021. AJDaGuru released 2 songs of his own "Seen It All" and "Love Yourself". These two songs have received much success online and have been streamed by millions. 'Love Yourself' reached number 93 on Spotify's global charts and debuted at number nine on the LyricFind Billboard charts for the week of December 4, 2021. According to close sources, Sledge plans to release his debut album which will be called "A Different Side of Me" sometime in the summer of 2022.
Sledge has had many ups and downs in his life, but one thing that is certain is he will not give up when it comes to creating music. He has crossed barriers that many would not think about crossing and he has continued to do so ever since his younger years.