Today we had an exclusive chance to interview DJ Fresh Prince:
ARN: So, you've released your debut single, 'Respect'? How does that feel?
DJ Fresh Prince: Blessed. I am super blessed to be able to finally share my music with the world. It's honestly, a surreal feeling to see how the music has been resonating with people lately. From seeing videos of people singing the song, to the feedback, it's nothing but love and support. I truly appreciate it all, even the hate and negativity that may come with it. I am very confident about my work and believe I have a worthy product that people won't be able to deny.
ARN: You mentioned negativity and hate, what's your best advice for handling criticism?
DJ Fresh Prince: If the criticism is coming from a genuine place, take it all in and apply the feedback. It should never be taken personally, it's all to help make me better and challenge myself some more. I don't believe in feeling like I have all the answers or can attack a song just one way, so I welcome criticism. I love growing and expanding my talents and I know I could not do that without criticism. So, if it's to help me become better I welcome it, if its just to tear me down I understand where it is coming from and keep it moving. But all in all, I believe I am destined for greatness and nothing will get in the way of that.
ARN: With the year 2020 , being what it is, what made you want to drop your debut single this year?
DJ Fresh Prince: I've been sitting on music for quite some time and something was telling me that I couldn't go another year without putting my music out. I am very critical of my sound and my process, so I always make sure  I take my time before doing anything, but the moment felt right, and I was ready for the world to hear my voice. After listening to so many drafts and sharing them with my family, I realized that this is all it would ever be if I didn't take that risk and just let go and let others hear my sound. So, I took some time to learn more about marketing and pushing a single and made sure I was prepared before dropping Respect. I realize it's not up to me to dictate how the listener will feel, all I can do is give it my all and let the chips fall.
ARN: Now before the pandemic and the release of your single, you were heavy on the DJ scene, what was deejaying like from New Orleans, to opening for Taylor Bennett and DJ Mannie Fresh?
DJ Fresh Prince: It was everything. I have loved every minute of it. Each opportunity has taught me something. New Orleans is my second home. My heart will forever be 504. New Orleans is where my DJ career really took off. I was in my first DJ battle while in college. I attended Xavier University of Louisiana. After winning that, I became one of the most sought out DJs in the city. I had the honor of opening for DJ Mannie Fresh, to performing at the House of Blues during Mardi gras. After I graduated, I went back home, and my friends had a show in Philly. They needed a DJ and I wasn't doing anything, so I went to go help. I had no idea I'd be opening for Taylor Bennett. It was my first encounter with tour life. His whole team was dope and it was a great vibe. I'm thankful for all my experiences from getting traffic from DJ mixes, New Orleans Bounce mixes, to my various mixtapes. It's been a fun and great journey so far.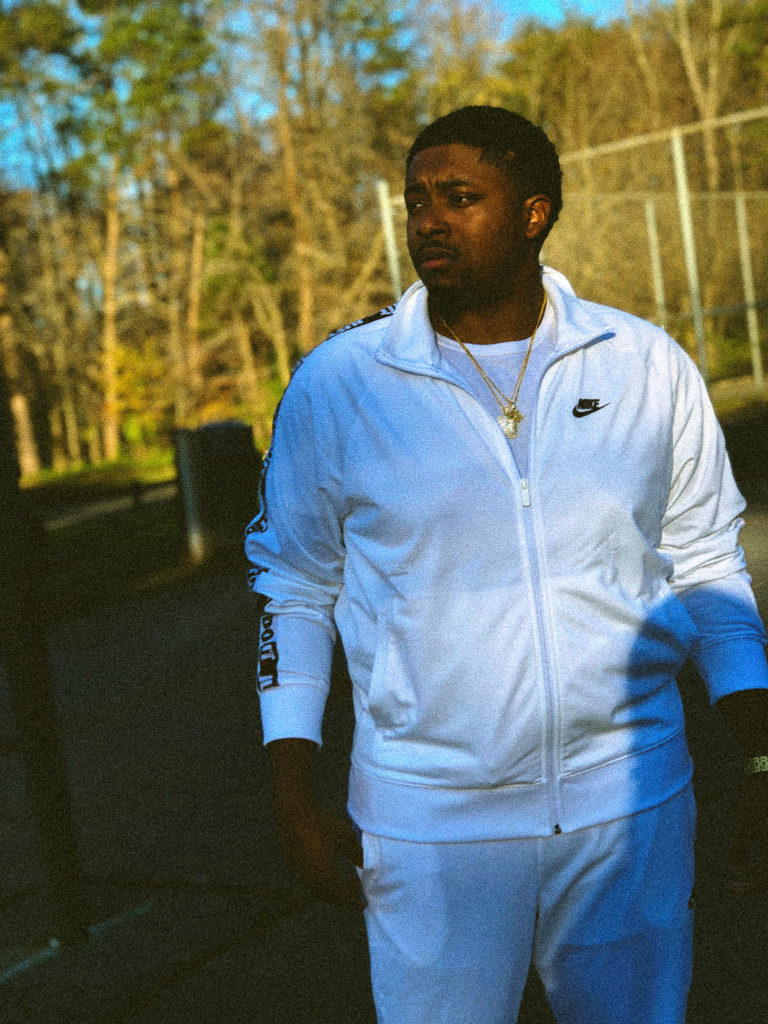 ARN: Any musical inspirations?
DJ Fresh Prince: Lately, I've been listening to a whole lot of Drake and Bryson Tiller. I'm really studying, because I feel they are great at what they do, from performing, to marketing to originality, you name it. I've just been listening to their stuff, and a lot of their old stuff as well, like "Over" and "Sorry Not Sorry." I just love the way they put music together. It's crazy. Young Thug, Brent Faiyaz and Travis Scott inspire me a lot as well. That's what I've been listening to.
ARN: Where and how do you work best?
DJ Fresh Prince: Right at the house. I'm usually at the table or on my couch with some TV on in the background. That's honestly where the ideas start flowing. After I finish working on a new beat, I usually make some hot mango ginger tea and just vibe to the music before writing anything down. I like to take my time with every song I approach, and truly appreciate the process.
ARN: What's next for DJ Fresh Prince, what should we all expect?
DJ Fresh Prince: Expect nothing but more quality music, high energy and great vibes. I appreciate everyone who has joined me on this journey and look forward to others will join over time. I am thankful to be doing this and I appreciate the talents I have been blessed with. It's time to show the world.