After manifesting his career through grind and release of timeless tracks, 3000Wavier has made a lane for himself.
Born in London, 25-year-old Mukendi Christopher Tshimuna has made his way into households locally and has since broken into international acclaim. This didn't come with simply asserting to be an artist, but with a mindset that separated him from the many wanting to find fame and success in the music industry. His stage name, 3000Wavier came to be after transitioning from his original moniker, AceeWavey after the release of his first project in his now popular "Mega Drive Series." Christopher would drop the Acee and transform the remaining syllables to Wavier, which he is also referred to for short by his fans.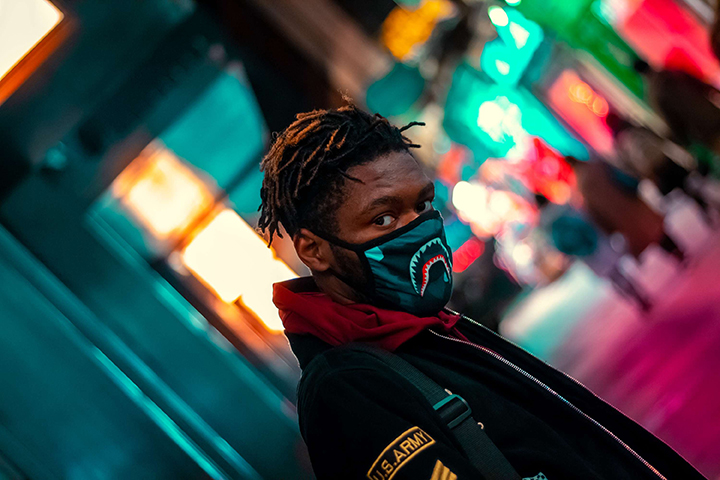 3000Wavier found a passion in music as he came up through his childhood. The lyrical abilities and cadence of superstar status rappers like Travis Scott, Andre3000, and Young Paris impacted on his style. Each influenced the young spitter as his mind became more infatuated with the idea of following the same path and becoming one of the best to ever do it. 3000Wavier would pick up a pen and pad and from the first rhymes that he ever brought into existence, he never turned back. What came from this was an artist that was not only good with the pen but held crazy talent when it came to melodies and flows. Wavier would hop on a beat and the end result would blow minds away. He would continue working on his craft, further refining it with hours of songwriting and spitting rhymes. His dedication was one of an elite and it paid off heavily when he dropped the start to his "Mega Drive Series."
Wavier has become the face of music that blends in perfect balance the sounds of R&B and pop, giving a rhythmic sensation to the ear and gives fans a euphoric experience as they sink into his music. Due to the grind that Wavier upholds, he has been on the receiving end of critiques that had nothing but great things to say about the London artist. In 2019, he acquired another major milestone in his career. Wavier would go on to win the most influential artist in his community. That only aided in confirming what Wavier and those that heard his songs already knew, that he was a phenomenal artist and was destined for great things ahead.
Wavier took his achievements in stride, further elevating himself. He would diversify his craft as an artist, also learning the trade of producing to become proficient in that art as well. His current aim is to promote the latest addition to his "Mega Drive Series" installment, "Mega Drive III." The project features fellow talents like evo-lvd, Bareman and CoCo X. The project led with the melodic single "Barcelona." It set the tone for what was to come on the project. Wavier went into this new album with the intention to create something that fans have never heard before; a project that will bring the best summer vibes imaginable to fans worldwide. The various melodic wave styles used in the project is evidence of the growth and creativity that lies within Wavier. He shines through every single track on the third installment to the trilogy. Wavier promises fans will love his new release but especially is proud of the track "Peach Berry." It was inspired during a period in time where the artist was a frequent drinker of the peach Lipton iced tea drink and the song reflects its influence.
3000Wavier is the breakout artist in London and is on to bigger things internationally. Follow his expanding catalog and enjoy his latest release "Mega Drive III."
Apple Music: https://music.apple.com/gb/artist/wavier/1273619704