Using his voice on the mic and influence in the streets, Iambolo is changing the negative perception attached to being a gangster.
Born and raised in the Glass City, Toledo Ohio, Cory Johnson-Bias goes by the alias Iambolo. Always having a passion for music, his connection to hip hop was amplified upon moving to the Portland region. It was like a journey of self-discovery that led to his music maturing through personal experiences and life in the streets. Iambolo picked up the pen and developed his craft, releasing music that was real and raw as his favorite rapper, Gucci Mane, and held the energy and genius of artists like Pusha T, Kid Cudi, Boosie, Young Dolph, Nipsey Husle and Three 6 Mafia among others.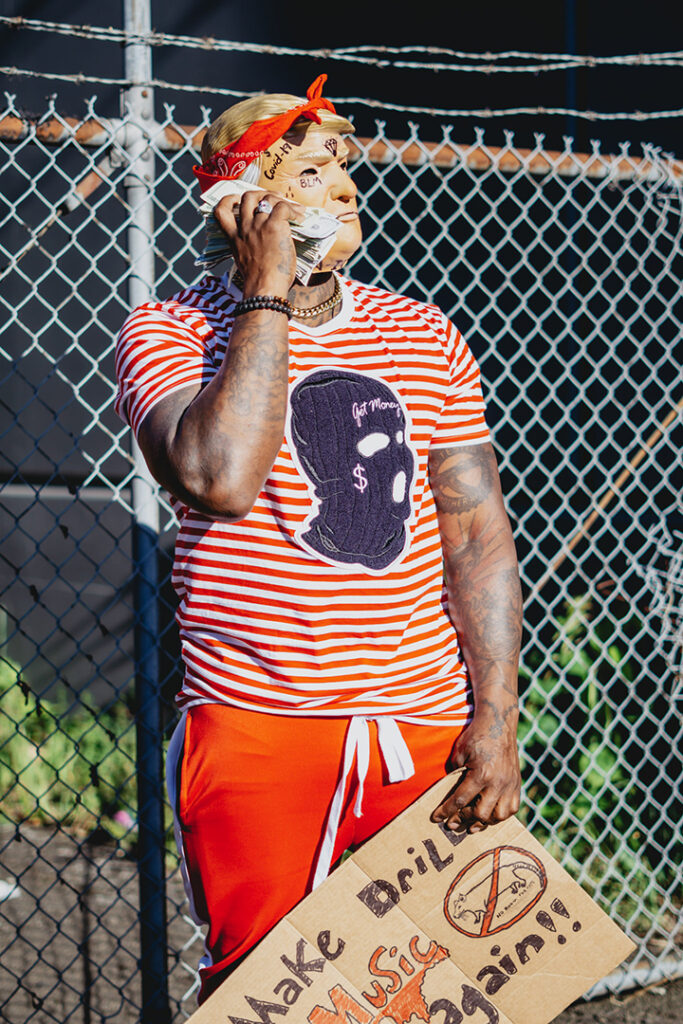 Iambolo drew inspiration from the life he lived, keeping his music authentic with emotion that took fans on a ride with every song. He has been on a series of wins with singles like "Turn Me Up," "Warning Shots," and "Uncle Jim." "Turn Me Up" caters to the come up, cutting ties with distractions and fake love to level up, focus and secure the bag. Iambolo uses "Warning Shots" as a smooth serenade to his opps, silencing the drama, chasing his dreams, and running up a check. "Uncle Jim," his upcoming banger, was inspired by a viral video that motivated Iambolo to drop a track that speaks to the self-esteem of his fans and uplifts their confidence in themselves.
Iambolo is doing great things in the industry and has branched off into influencing the world in all aspects of life under his self-owned brand GLG (Grannies Little Gangster). The movement's vision is to cultivate a family-like community of creativities in any trade and career to mentor, assist, and support each other towards their dreams.
Iambolo is erasing the negative stigma of a gangster and spreading positivity that continues the legacy his grandmother started in him. Stream his catalog of songs and join his GLG movement to help create a better world.
Instagram: https://instagram.com/iambolo3k?utm_medium=copy_link
Website: https://www.iambolo.com
About Post Author