The black stereotype has crumbled the dreams of many, but Rizzle OD made a pact with success he intends to keep.
Houston, Texas has a reputation of putting forth hip-hop greatness, and it has yet again brought another to the front lines to join the ranks of those before him. Born Roderick Holcombe, known to the entertainment world as Rizzle OD, grew up in the same vicinity as Swishahouse Records and Slim Thug. Rizzle always had a thing for wordplay, labeling himself a poetry buff. His poetry soon began taking shape into a more rough, edgy, and gritty style, and thus becoming the spark to his career as a noteworthy rapper.
Like many black people as him, he had a rough and traumatizing upbringing. Instead of letting his environment stop him from reaching his full potential, he rose above and used it as the footing for him to stand upon. Plagued with drugs, alcohol, women and jail time, Rizzle took his pain, struggle and experiences and poured it into his music. In his own unique way, when life gave him lemons, he made lemonade, and that lemonade became exactly what was required for him to achieve his dreams.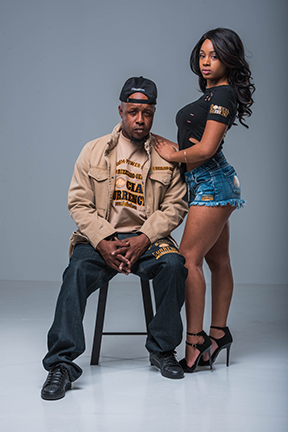 While he grew up around Houston legends, his influences are a mixture of gangster rappers like Tupac, Scarface, and Jay-Z, and his faith and belief in himself. His strong sense of belief comes from his mother, who taught him to never look to any man for what he needs, but to look forward with dedication and hard work while believing in his higher power as a guide to his greatest influence.
Rizzle has been making waves and his vision remains focused on making a splash in the music industry that drowns out all who failed to support his path. His new release "I Can't Breathe" is poised to do just that. It addresses the elephant in the room within our society; white supremacy. Rizzle is a man of the people, using his voice and platform as an artist to speak up about the racial tension and injustice plaguing America. He believes hip-hop has a major role in being a voice in the current climate of injustice and Black Lives Matter movement and will dedicate this single to speak up for women, children, and men of color rather than tear them down.
Rizzle has done well for himself, taking his past to build a successful future. His main focus at the moment is making himself more visually present to his fans and the world and making himself known as an artist on the raise. His digital footprint spans across various platforms and can be found and followed through the links below:
Facebook: https://www.facebook.com/Rizzle-OD-197930580258752/
Website: www.rizzleod.com